By Ted Grussing
… Thursday afternoon, One and I went out the front door as she loves to explore the street side of the yard. Her chair in the office overlooks the front and she observes the daily comings and goings of other critters, birds and such as well as delivery people and guests. Seems logical to thus spend time out there and that is likely the developing new norm for her. While she was exploring the area behind the mailbox, a wet and hungry bobcat came across the street and started a hunt for a rabbit he saw duck into a bush down the street. One was preoccupied with her search so I moved down the street to get some shots of my predator friend. I like this shot in particular because he was moving rapidly close to and over the ground to narrow the distance before launching a full blown attack. I didn't see the final result as I figured I had better get back to One before she decided to check this guy out. She does have a successful record of surviving three attacks she launched on bobcats … that is enough.
With my self imposed isolation I am getting a lot done in my photographic, gem cutting and flying endeavors. I got a nice flight in this morning working ridge lift on the west side of the San Francisco Peaks and after a half hour of that it was off to wherever, and I got some great shots of the lakes up on the plateau. There is one lake (only during and after the snow melt) that has a neat little island in it with a beautiful pine tree crowning it. Maybe I'll send that out tomorrow night. It was cool up there, 24F at 12,000′ and not much sun.
Have a beautiful day … be safe and keep breathing … smiling too.
Ted
Though I know I shall sometime no more open
my eyes to the night or the day,
I am one who looks at the stars when unchained from
the work-bench at nightfall.
They are a sign that I am not ephemeral, nor you, nor
you, whoever you are.
The dawn comes and the dark and the sign sparkling
in the brooding night forever and forever.
— Max Ehrmann
###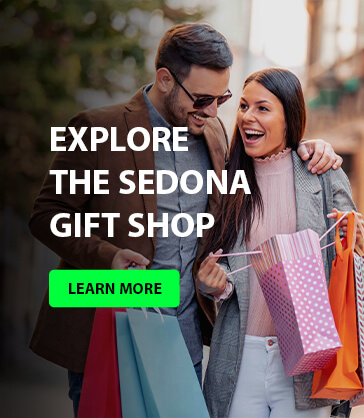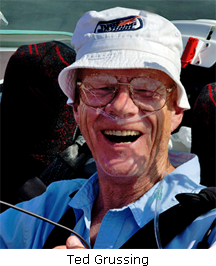 The easiest way to reach Mr. Grussing is by email: ted@tedgrussing.com
In addition to sales of photographs already taken Ted does special shoots for patrons on request and also does air-to-air photography for those who want photographs of their airplanes in flight. All special photographic sessions are billed on an hourly basis.
Ted also does one-on-one workshops for those interested in learning the techniques he uses.  By special arrangement Ted will do one-on-one aerial photography workshops which will include actual photo sessions in the air.
More about Ted Grussing …