By Ted Grussing
… what a fun way to start a day … I had the privilege of taking a friends granddaughters up for a flight this morning and got to see their faces light up with excitement and the sense of discovery as we lifted off for a tour of the area and they got to see the beauty of the red rocks face to face as we flew by them. I love the purity of wonder in a young child and the genuine beauty of their smiles … absolutely natural and radiant. Home for breakfast and give One a brushing, a few tasks that needed closure and then back to the airport to take friend and fellow photographer Larry Lindahl up for a tour of West Fork and then we had some serious fun shooting color in the red rocks.
Larry is a great photographer and frequent contributor to Arizona Highways and other publications. Larry has a special attachment to West Fork and I wanted him to see firsthand that it really was in much better shape than some reports would indicate and like everyone else I have taken up the query was, where are the 21,000 acres burned?  You can see more of Larry's work at: http://larrylindahl.com and the blog he wrote on West Fork can be accessed from his home page. Have to mention my friend Derek Von Briesen' s work too and the blog that we collaborated on the Slide Fire too. Derek's website is: http://southwestperspectives.com/ … then there is the very talented Guy Schmickle at: http://www.explorethelightphotography.com/  … more friends work to promote in the next few emails … can't stop till I have them all out there and you will get a treat looking at their beautiful work.
So, a little surgery this afternoon and likely no flying for a few days … looks like I am going to return to my 200 plus hours a year this year. Even with two months taken out of the flying year for the paint job on the Lambada I have logged over 70 hours so far this year and should finish June  with about 85 hours and the soaring season is just beginning. One thing I have to say about the Slide fire is that where the high intensity burns occurred and blackened the ground I am finding really good thermals being generated. You have the blackened areas that heat up and they are surrounded by cooler green trees and you have the formula for thermal generation.
The last forty minutes of our flight this afternoon we spent shooting Cathedral Rock  from various altitudes and angles going for the absolute magic spot and think I got it with this one. The rock formation leading up to Cathedral Rock naturally sweeps your eye up and through the image and continues to Castle Rock which is behind it. On the left of Castle Rock, Bell Rock is peeking up and to the left of it Courthouse Butte and Lee Mountain. Upper right edge is the Village of Oak Creek where we live. To the left of Cathedral Rock is the wilderness area between the Village and Sedona proper and if you look very close you can see SR 179 snaking through it. One of the neat things about aerial photography is that you can adjust the lighting on the subject just by adjusting your altitude … anyhow, I love the photo and other than reducing the size there was no crop. On the horizon the highest mountain (above and left of Courthouse Butte) is Apache Maid Mountain and Stoneman Lake recreational area.
Hope your day was as great as mine … share your joy and nothing does it better than a smile
Cheers
Ted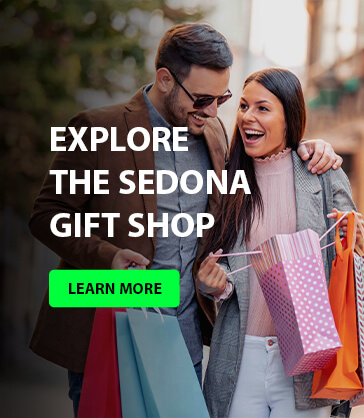 …I yield myself to the thousand enchantments of sky and field and wood,
and play again like a child on the soft green of the earth.
And as the God of the universe has made thee to bloom in tenderness,
so also may my heart be made to bloom again.
— Max Ehrmann
###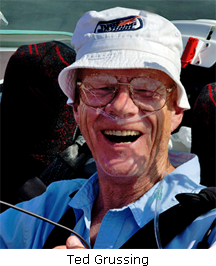 The easiest way to reach Mr. Grussing is by email: ted@tedgrussing.com
In addition to sales of photographs already taken Ted does special shoots for patrons on request and also does air-to-air photography for those who want photographs of their airplanes in flight. All special photographic sessions are billed on an hourly basis.
Ted also does one-on-one workshops for those interested in learning the techniques he uses.  By special arrangement Ted will do one-on-one aerial photography workshops which will include actual photo sessions in the air.
More about Ted Grussing …