By Ted Grussing
… what is the price of a feather … perhaps the life of the one who grows the feather … thus a fair lady at the ball wears a hat with the feather removed from the beautiful creature that was killed to provide the fashionable adornment. The great egret was hunted almost to extinction in the 18th, 19th and early 20th centuries … more than 95% of them were killed for their breeding plumage feathers
The practice was banned and the egrets made a rapid recovery … many other birds and animals have found their way into harms way because of the beauty of their fur and feathers such as the bobcat which is actively trapped and one of their pelts can fetch a substantial sum. The Osprey was heavily hunted for their feathers along with parrots and other magnificent creatures. Mostly this practice has been curbed, but it still exists.
Thank heavens for organizations like Ducks Unlimited and other hunter and non hunter groups that continually work to provide habitat for our cohabitants on planet earth.
Reintroduction and/or protection of endangered species is terrific too. Re-introduction of the wolf to Yellowstone has had an enormous impact also … a trophic cascade. This video has had 49 million views over the last seven years and is worth taking the time to view again. Allowing the natural order to proceed as intended is not one of the traits we find in humans to a great degree. National Park Foundation is also an important group in prospering our wildness heritage. And this is a blog on topic they have posted.
Another beautiful day in Sedona … rain showers … lightning, thunder and more rain tonight. I love this weather and the coolness of fall has worked its way back into our neighborhood.
Have a day that you choose … make it a beautiful day and check your neighborhood out for the beautiful ones that cohabit the planet with us. People count too … mostly.
Smiles,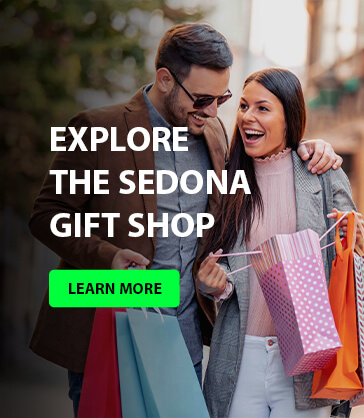 Ted
Though work bring naught of power nor wealth
Spare me from want of common needs,
And give a share of manly health,
A few good friends of honest deeds;
And till death's peaceful slumber nears
A life of undishonored years.
— excerpt from WORK by Max Ehrmann
###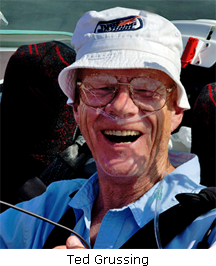 The easiest way to reach Mr. Grussing is by email: ted@tedgrussing.com
In addition to sales of photographs already taken Ted does special shoots for patrons on request and also does air-to-air photography for those who want photographs of their airplanes in flight. All special photographic sessions are billed on an hourly basis.
Ted also does one-on-one workshops for those interested in learning the techniques he uses. By special arrangement Ted will do one-on-one aerial photography workshops which will include actual photo sessions in the air.
More about Ted Grussing …