By Ted Grussing
… it only seems appropriate to find One taking a dreamy rest on the softest pillow you can imagine and clutching another pillow to rest her paw on. Such is life in the ether and the unknown is just a few thousand feet away from us … maybe closer … I successfully negotiated an 80 degree bank to get the heck out of the way and there was still a lot of sky left for me to play in. One has made things a little difficult for me tonight as she has been crashed on my Wacom Tablet for the past hour so I had to use a mouse instead of my pen to complete the merger of images … oh well, here she is. NO, it is not an option for me to move her off the tablet … I do have to sleep sometime and the fear of her wrath would prevent sleep if I did move her … check those claws out … smiling.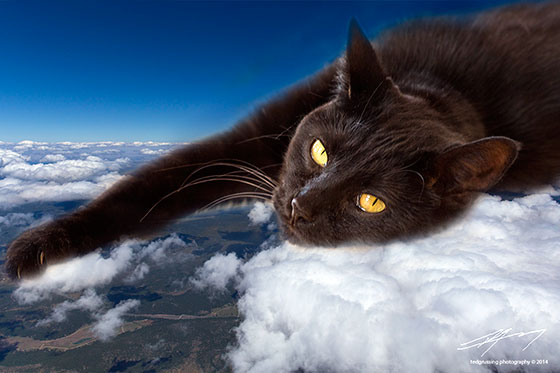 You can buy tickets for the September 6th Salon, Photography and Philosophy, 10:30A to 12N at the Mary D. Fisher theater in West Sedona, ONLINE. The link to buy tickets is: http://prod5.agileticketing.net/WebSales/pages/info.aspx?evtinfo=29073~e8932fbb-a9ae-4437-a638-ff0cf1793527&
The link to the story on the Sedona Film Festival website is:
Andrea and I spent some time this afternoon at the theater projecting images on the screen checking lighting and all the good stuff and we were very happy that the images retain their sharpness and more importantly the color is excellent.
The first salon will feature sixty photographs on the topic "Life … Ours and other creatures" and the discussion will weave the joy of life within the framework within which I view it. Am I doing okay Andrea? Just kidding and we're looking forward to having you attend and join in the discussion.
Have a beautiful day today … hoping the rain will start pretty soon … what a beautiful way to go to sleep, windows open and the sound of rain on the roof and ground … freshly washed breezes flowing through the house.
Share your joy, smiles always work, and give a hand to someone who needs it.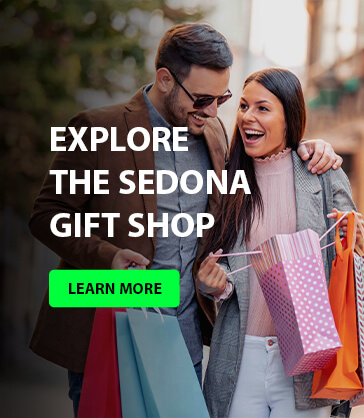 Cheers and hope to see you on the 6th at the Mary D. Fisher theater … 10:30AM
Ted
I'll not bother to reform myself today.
Perhaps tomorrow — if it is raining,
and I must stay indoors, and meditate
on the shortcomings of life.
— Max Ehrmann
###
The easiest way to reach Mr. Grussing is by email: ted@tedgrussing.com
In addition to sales of photographs already taken Ted does special shoots for patrons on request and also does air-to-air photography for those who want photographs of their airplanes in flight. All special photographic sessions are billed on an hourly basis.
Ted also does one-on-one workshops for those interested in learning the techniques he uses.  By special arrangement Ted will do one-on-one aerial photography workshops which will include actual photo sessions in the air.
More about Ted Grussing …