By Ted Grussing
This shot gives you the current state of the atmosphere in the Sedona, Verde Valley, Flagstaff and you name it areas. I took the shot mid-morning today. I actually dehazed it too. The road snaking its way up and over the mountain is SR 89A above Jerome.
The USFS did a great job of taking care of and suppressing the two fires in the Sedona area this past week and fought the fires in unimaginably difficult conditions. My thanks to them. The USFS is also "managing" fires around the Grand Canyon, Williams and many other places. They use a small naturally caused fire, normally lightning, as an excuse to convert it to a prescribed burn, but without any oversight by the Arizona Department of Environmental Quality. The "managed fire" concept is a fiction to burn without oversight! Lots of smoke? Oh well, we are improving the health of the forest and restoring the health of the forest. Since it is a naturally caused fire in the beginning, ADEQ has no oversight, but the USFS then proceeds to burn out the areas they want through the use of additional ignitions to get the areas they had planned to burn anyway. The average size of a lightning caused fire is 402 acres … not the thousands of acres the USFS gets by managing them. http://www.nfpa.org/news-and-research/fire-statistics-and-reports/fire-statistics/fire-causes/lightning-fires-and-lightning-strikes
I am on a lot of mailing lists and received numerous emails today detailing how they are going to "manage" a bunch of fires and expand them exponentially from what they currently are. Not only that, the Williams Ranger District is going to begin their prescribed burning for the Fall 2016 and Spring 2017 season as early as the middle of August. On tap for burning are approximately 19,000 acres. Following is the message I received:
"Williams Ranger District announces plans to begin fall prescribed burning
Williams, Ariz., July 27, 2016—For Immediate Release. Fire managers on the Williams Ranger District of the Kaibab National Forest have completed plans for the 2016 fall and 2017 spring prescribed fire burning seasons and are planning to begin working as early as mid-August on several projects. The specific units to be ignited will be chosen based on fuel moistures and weather conditions that are within prescriptive levels that meet fuels reduction objectives.
The flowing project areas are planned for treatments: 
Green Base Dry Lake Project: Ten burn units northeast of Williams, approximately 9,040 acres.
Green Base Parks West Project: Four burn units east of Williams, approximately 5,141 acres.
McCracken East Project: Two burn units south of Williams, approximately 839 acres.
McCracken West Prescribed Fire: Four burn units south of Williams, approximately 1,693 acres.
Kendrick Prescribed Fire: Six burn units northeast of Williams approximately 2,497 acres.
Fire plays a beneficial role in maintaining the ecological stability of many landscapes including the Kaibab National Forest. Managers use prescribed fire as a practical means to reduce risks associated with uncharacteristic wildfires that can pose significant threats to public health and safety.
Officials recognize that impacts to air quality may be unpleasant at times, however they can significantly reduce the amount and limit the duration of smoke more effectively using prescribed methods than in an uncontrolled wildfire situation. Furthermore, fire managers will remain cognizant of wind direction and ventilation with the intent to minimize smoke impacts to businesses and residences.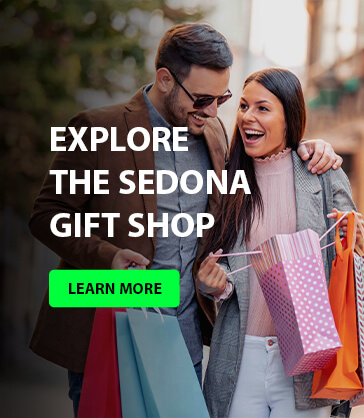 During operations, fire personnel and vehicles working in these vicinities will be visible to the public. Motorists are reminded to slow down and drive with heightened caution when passing through active project areas.
All prescribed burning on the Kaibab National Forest is subject to approval by the Arizona Department of Environmental Quality. For additional information on the Smoke Management Division of the ADEQ and to view prescribed burns authorizations, please visit http://www.azdeq.gov/environ/air/smoke/index.html. Additional fire information for Kaibab National Forest can be obtained through the following sources: InciWeb ; Kaibab National Forest Fire Information Phone Line (928) 635-8311; Text Message – text 'follow kaibabnf' to 40404."
They say the impact to air quality may be unpleasant at times … they fail to state the most important thing and that is that the smoke is not only unpleasant, but dangerous to human health and to be honest it does not seem like they actually give a darn about human health. Tourism? Who will want to continue to come to see the Grand Canyon or Sedona if the area is always concealed in smoke … is this the new norm in air quality here? … all summer and then all fall and then all spring and probably winter too. They also comment on doing burns when the ventilation is such that the smoke goes up in the air and leaves the vicinity where it is generated. What goes up, must come down … somewhere … so the smoke that goes up here comes down on people in another area and smoke that went up somewhere else comes down on us … in addition to the smoke that never leaves us.
90% of wood smoke particles are smaller than I micron (http://www.burningissues.org/car-www/science/particle-size.htm ) and particles smaller than 2.5 microns tend to reach the furthest depths of the lungs and are lodged deep in the lungs and are the most injurious to human health. The smaller particles that do the harm are the least likely to precipitate out of the air. Take a look again at the photo … I was at 11,500'over Mingus Mountain looking towards the ESE and Camp Verde is obliterated in this photo.
So we have had few clean air days this summer, the USFS continues to "manage "numerous fires and are preparing to begin the fall and spring prescribed burns within weeks … and you are breathing this stuff and it is lodging in your lungs, your children's lungs, your pet's lungs and all the wild life's lungs. There are other ways of doing a lot of this, but it costs more money..
This is real and you are breathing it and it is lodging deep in your lungs and the lungs of those whom you love! Like they tell the person in the gas chamber "breathe deeply and get it over with fast"
Cheers – we can cause change and we can regain control of and make government responsive to the people again!
Ted
The growing grain and the placid sky have a kind of voice; and though you are
alone, the boundlessness of the universe is with you.
— Max Ehrmann
###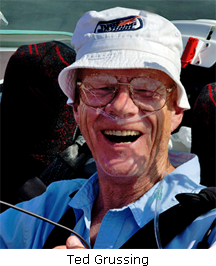 The easiest way to reach Mr. Grussing is by email: ted@tedgrussing.com
In addition to sales of photographs already taken Ted does special shoots for patrons on request and also does air-to-air photography for those who want photographs of their airplanes in flight. All special photographic sessions are billed on an hourly basis.
Ted also does one-on-one workshops for those interested in learning the techniques he uses.  By special arrangement Ted will do one-on-one aerial photography workshops which will include actual photo sessions in the air.
More about Ted Grussing …