By Ted Grussing
… before I had to put the camera down and totally focus on the landing I am about to make at Sedona, landing on runway 3, engine off. Left hand operates the stick and the right hand flaps and top of the wing spoilers (metal boards that lift up on the top of the wing and spoil the aerodynamic flow of air over the surface resulting in a high sink rate). The first 1700+ hours I flew before getting the motorglider in 2007, were all glider hours … no engine for go arounds, you got it right the first time since that is all there is.
Because of this, even after getting the motorglider the vast majority of my landings at Sedona and other places have been engine off, because that it is what I did/do and besides, it is cool. In this shot I am set up to land about two thirds of the way down the runway and if I got things just right I could roll off the runway, across the taxi way and almost up to my shade. My friend John could get his to his hangar, but he rolled downhill the last part and mine was all uphill.
Fun memories … I took this shot a year ago today … shortly before sunset and with the sunlight traveling through so much more atmosphere, the higher frequency wave lengths of light, the blues, are filtered out and the lower frequency wave lengths make it through … the reds!
A great day today and I suspect that tomorrow will be too … can't think of a reason it won't be. Smile and share the joy in your life …
Cheers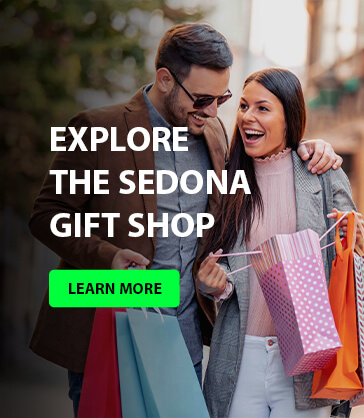 Ted
Your first duty is to learn to live in the world, for to this you are born.
But, meantime, make for yourself a secret room in the inner house of consciousness, where you may rest from the strain of this world, and disentangle yourself from that which is unworthy of your soul.
Into this room let no unsympathetic person enter, for he would laugh at you in the temple of your better self.
Yet, in a long time, perhaps some one who understands will pass the door. And who shall say what your life may be from that hour!
— Max Ehrmann
###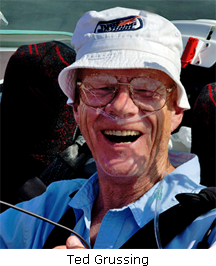 The easiest way to reach Mr. Grussing is by email: ted@tedgrussing.com
In addition to sales of photographs already taken Ted does special shoots for patrons on request and also does air-to-air photography for those who want photographs of their airplanes in flight. All special photographic sessions are billed on an hourly basis.
Ted also does one-on-one workshops for those interested in learning the techniques he uses.  By special arrangement Ted will do one-on-one aerial photography workshops which will include actual photo sessions in the air.
More about Ted Grussing …