By Ted Grussing
… my range of wildlife does not match that of many who trek the forests and wildlands all over the country and world … most of my shooting is done within miles of home and much of it is on my walks through the neighborhood and from my deck, so though I do not capture the wide variety of creatures, there is enough variety for me and besides, I like the familiar. I took this shot this morning on my walk and a teenager was taking the sentinel duties whilst the adults and the other siblings were on the ground  feeding.  It was in the vacant lot on the S side of Moons View, just up from Vaquero Circle. The quail have as strong a family bond as any creature I have seen … humans could benefit from their example!
It was a good weekend and a good deal of it was devoted to putting more IKEA furniture together in the guest room; a desk and two chairs. Fun task doing it and a sense of accomplishment when it is done.
Very busy week coming up and Saturday evening at 7PM you will get a visual and audio treat at the Mary Fisher Theater in West Sedona as Anthony and I combine our art forms. He will be playing his compositions and look for a surprise sometime during the show … you have not seen him doing this before! Just when you think you know him and have heard it all, there is something new! The theater was sold out last month and think it is getting close for this performance too. Buy your tickets online at: http://prod5.agileticketing.net/WebSales/pages/info.aspx?evtinfo=41969~e8932fbb-a9ae-4437-a638-ff0cf1793527& and the best part, the tickets are only $15.00 each. On the visual end of things there will be a lot of new material heavy into composites and abstracts.  
Very long day under way so it is a wrap … have a beautiful day and share a smile and words of kindness with someone today … perhaps that person you pass on the street each day :+)
Live now and in beauty
Ted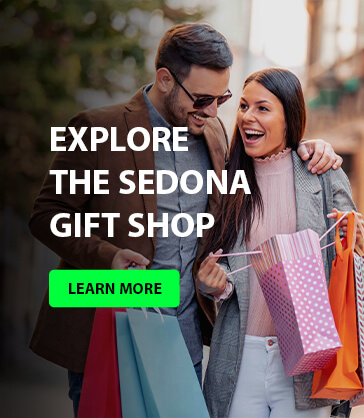 O Passer-by, O passer-by!
Have you good words of me
Upon your lips as I draw nigh
To you each day?
If so, I ask
That you'd them say,
For soon I'm gone and cannot hear,
So speak the kindly word
I beg, and smile while I'm yet near …
— Max Ehrmann
###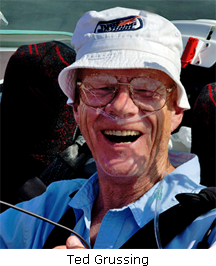 The easiest way to reach Mr. Grussing is by email: ted@tedgrussing.com
In addition to sales of photographs already taken Ted does special shoots for patrons on request and also does air-to-air photography for those who want photographs of their airplanes in flight. All special photographic sessions are billed on an hourly basis.
Ted also does one-on-one workshops for those interested in learning the techniques he uses.  By special arrangement Ted will do one-on-one aerial photography workshops which will include actual photo sessions in the air.
More about Ted Grussing …