… I've been going through sailplane photos from past years to send to a friend of mine who is thinking of taking up the sport and got carried away with it. I remembered all the terrific years when I first got into the sport. So I ran out of time to do something different for the missive tonight and will share a few of the fun photos with you.
I got into the sport in September of 1996, bought my first sailplane in January of 1997 and the rest is history … never have I fallen so in love with any sport … going cross country, it is just you and the forces of nature. A sailplane is continuously sinking … my ship in these photos in 17.43 meter configuration had a sink rate of 94 feet per minute in ideal conditions. You can easily find air going down at over a thousand feet a minute too … enough … it is challenging and it is fun!
The photo above was taken by a staff photographer for the Red Rock News during a gathering of sailplanes that we had up here in Sedona; he got a ride in a powered airplane and followed me around for a while taking shots that were pretty neat. AZ2 was in 15 meter configuration in this shot and I think we were somewhere up canyon … not sure.
Corky helped out and provided ground support for me by towing AZ2 between the runways and tie down areas, this one being at Turf Soaring which was located at Pleasant Valley Airport in Peoria, about 4 miles SE of Lake Pleasant.
The next shot is of a lot of us waiting for a tow at Turf … it was a great soaring day and a lot of people turned out. Usually on days like this there were two tow planes flying and it was not an overly long wait. I was at the end of the line.
Finally there are days when you push too hard and too far and or things change and you are not going to make it back. That is my ship in a freshly planted alfalfa field in Peeples Valley, north of Yarnell. I had flown up to the San Francisco Peaks and was returning via Prescott/Yarnell and then to Pleasant Valley airport … the temperature had dropped, lift had gone away and the only question was where to land. This worked fine, the rancher and his wife were terrific and I bought dinner and drinks for all who piled in my van and drove the trailer out to get me.
Great days … down to the lake in the morning so this is a wrap. Have a beautiful day and smile for we are here and we are alive!
With joy!
Ted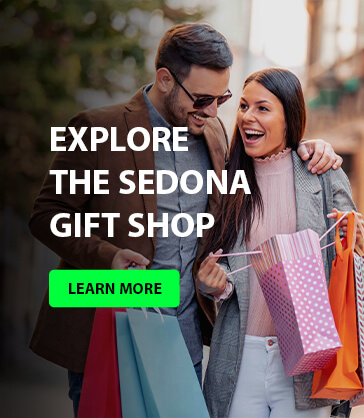 I am the dawn, the whisper of winds, the perfume
of morning.
The passing night fondled me, hovering close to me,
softly, silently.
The breaking day builds the spirit temple of my joy.
I abandon myself!
It seems to me that never before have I walked with
the spirit as now, nor overcome space, time, and the
elements as I overcome them now.
excerpts from On A May Morning by Max Ehrmann
###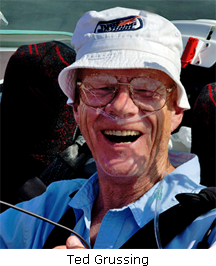 The easiest way to reach Mr. Grussing is by email: ted@tedgrussing.com
In addition to sales of photographs already taken Ted does special shoots for patrons on request and also does air-to-air photography for those who want photographs of their airplanes in flight. All special photographic sessions are billed on an hourly basis.
Ted also does one-on-one workshops for those interested in learning the techniques he uses.  By special arrangement Ted will do one-on-one aerial photography workshops which will include actual photo sessions in the air.
More about Ted Grussing …