… spent some time at Eric's this morning with another friend from out of town and there is no place where there is more wildlife activity than Eric's back yard. I decided to shoot with my 800mm F/11 Canon lens as it would really force me to work getting shots where the subject pretty much fills the frame. The field of view of an 800mm lens is only 2.6 degrees and that is not much; a 50mm lens which is considered the nearest equivalent to the human eye and has a field of view of 39.6 degrees. Anyhow, next time I'll fall back to my 70-200 or 100-500 lens. Much easier to keep a moving bird in the frame.
The shot above is of a Woodhouse's Scrub Jay tucking his wings after a short flight from a nearby tree to a bird feeder to get a peanut … and the shot below is of one dropping off the tree and gliding into the bird feeder. The light was good and the company better.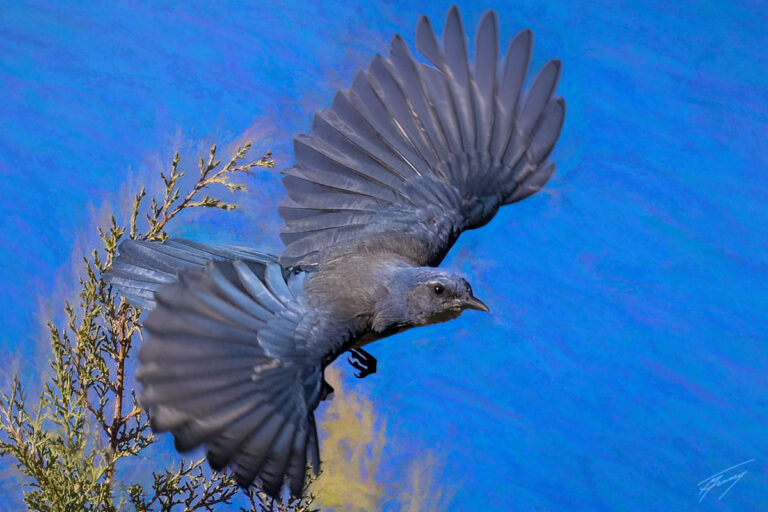 Rounded out the day with a trip to my favorite dentist, Dr. Austin Babcock at Sedona Dental Arts … my frequent trips are due not only to the fact it is good to visit with competent and nice people, but a life spent enjoying milk chocolate and other fine health foods … maybe a kind of payback, but oh so worth it!
Found an old soaring video that I have enjoyed seeing over and over … pretty cool stuff!
Have a beautiful day and enjoy the day to the fullest! And keep breathing and smiling!
Ted
Give me a few friends who will
love me for what I am; and keep
ever burning before my vagrant
steps the kindly light of hope. And
though age and infirmity overtake me,
and I come not within sight of the
castle of my dreams, teach me still to
be thankful for life, and for time's olden
memories that are sweet and good and
sweet; and may the evening's twilight
find me gentle still.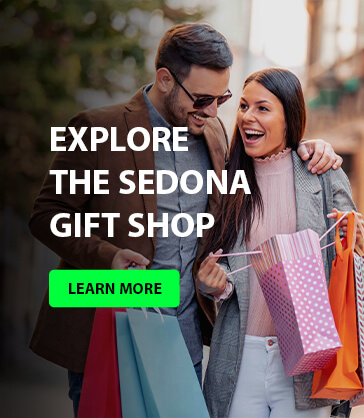 excerpt from Prayer by Max Ehrmann
###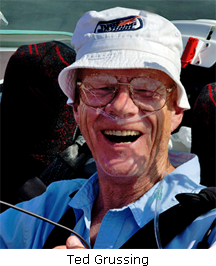 The easiest way to reach Mr. Grussing is by email: ted@tedgrussing.com
In addition to sales of photographs already taken Ted does special shoots for patrons on request and also does air-to-air photography for those who want photographs of their airplanes in flight. All special photographic sessions are billed on an hourly basis.
Ted also does one-on-one workshops for those interested in learning the techniques he uses.  By special arrangement Ted will do one-on-one aerial photography workshops which will include actual photo sessions in the air.
More about Ted Grussing …