By Ted Grussing
… it was a bad idea to put a ballpoint pen in the wash when they first came out in the fifties and it is still a bad idea today … nevertheless I managed to repeat the deed over the weekend and a partial camo job has been applied to numerous articles of clothing. This will be a good kick start to the economy as business begins to re-open and I replace the articles thus converted to pathetic pieces of art … or set a new trend with ballpoint art clothing.
I took this shot of a black hawk up canyon yesterday afternoon … they are magnificent creatures with a large wingspan and large talons to sink into prey … dual purpose of gripping the prey and killing it and then holding it down as they use their very sharp beak to rip strips of meat off … in the Southwest they are found near streams and their diet consists of fish, reptiles, frogs and such. They are also a protected species with only about 250 breeding pairs in the USA. Loss of habitat is the primary problem for this beautiful creature.
Attaching a photo of the opal on the cerium oxide felt wheel as I was polishing it today … still more to go and will send the photo with final polish out probably Wednesday. After I took the photo it dawned on me that it was probably not a good idea to take the shot whilst the machine was running as the opal could have been ripped out of my fingers and dashed hard on something. It didn't though, but next time I'll probably stop the machine and fake it. Much cheaper in the long run. The finished stone weighs in at 56.61 carats. In addition to the greens and other colors it has some neon quality red flashes over about 20% of the face of the stone.
Into another week … and a very good one it shall be. Have a beautiful day today.
Cheers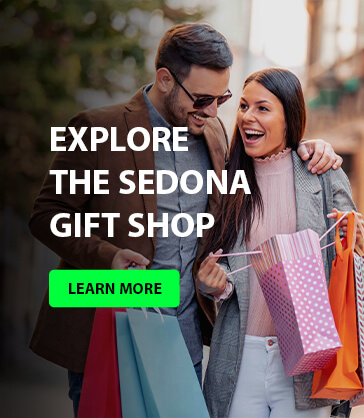 Ted
Tomorrow, O tomorrow!

Fast fall the fading years. A thought, a dream

Of gentle words; of faith and love a theme;

A smile, a step or two, and all is done.

Quick is the veering stream of life full run;

Yet in the crimson west still gleam

Tomorrow and tomorrow's endless dream.

— Max Ehrmann
###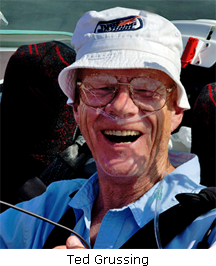 The easiest way to reach Mr. Grussing is by email: ted@tedgrussing.com
In addition to sales of photographs already taken Ted does special shoots for patrons on request and also does air-to-air photography for those who want photographs of their airplanes in flight. All special photographic sessions are billed on an hourly basis.
Ted also does one-on-one workshops for those interested in learning the techniques he uses.  By special arrangement Ted will do one-on-one aerial photography workshops which will include actual photo sessions in the air.
More about Ted Grussing …