By Ted Grussing
… a love song, seems to be what these two frolicking young burrows seem to be saying. Normally when we go down to the lake and see burrows they are just standing or walking along; perhaps nudging each other a little bit, but action shots are not what is normally seen. Friday was a real treat because not only did we see hundreds of them in groups all around the lake, but they were very animated and seemed to be having a good time romping around. This pair seemed to be a little on the amorous side and I love their expressions. So, over a thousand shots of burrows and hundreds more on a very cooperative Green Heron that permitted us to spend about fifteen minutes within 30 feet of him … another rarity.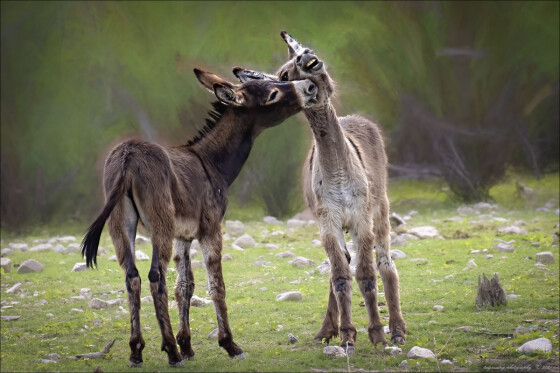 Last week we got a nice treat at the airport as a Boeing 737 decided to drop in and say hi, by doing a flyby … be cool, if he could land, but his landing weight is multiple times more than our runway can handle … so it was a simulated landing, missed approach and they climbed rapidly and quietly as they departed the area. A real treat to see up here along with all the neat private and military planes we get in here. Still a junkie for all things aviation and if you would like a real treat in a soaring video check this one out at: Gliding Paradise 2015 . That is my kind of flying!
Into another new week … thinking there is a very good chance it will be a terrific week filled with visits with friends, fun work on photos and stones. The day is off to a good start, but time to take about a five hour break for rest before I resume the day. Share your joy … smile and keep breathing … make it a great day for someone else too, maybe just a smile or cheerful word.
Cheers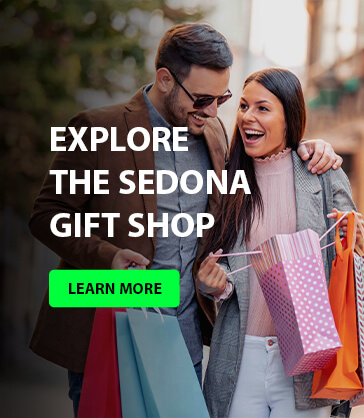 Ted
... Though the world know me not,
may my thoughts and actions
be such as shall keep me friendly
with myself.
— excerpt from PRAYER by Max Ehrmann
###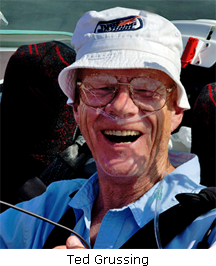 The easiest way to reach Mr. Grussing is by email: ted@tedgrussing.com
In addition to sales of photographs already taken Ted does special shoots for patrons on request and also does air-to-air photography for those who want photographs of their airplanes in flight. All special photographic sessions are billed on an hourly basis.
Ted also does one-on-one workshops for those interested in learning the techniques he uses.  By special arrangement Ted will do one-on-one aerial photography workshops which will include actual photo sessions in the air.
More about Ted Grussing …