By Ted Grussing
It was a very neat day … I woke up … still breathing … eyes opened and the world was still out there and One was cuddled up to me :+) First vanilla latte laced with four shots of espresso helped ensure that there would be energy driving me as the day went on. Lots of business taken care of and work on the portfolio continued … 365GB and in a freefall on its way to a level below 250GB. A friend ordered a large print of the gentle squirrel and I found the photo and had it ordered and ready for drop shipping in less than ten minutes; no more long searches for the image.
A few minutes ago I was feeling a lot like not working on images so I kicked back and day dreamed about some of the past and things that we have done. In and amongst the funnest things I have ever done was a little business called BGN, Ltd back in the  70's.
The letters stand for Bean- Grussing-Nose clip, Ltd. During that period Dawn and Ross Bean were among the driving forces in Synchronized Swimming and they had the Tustin Meraquas; Corky and I had founded the Costa Mesa Synchro Sylphs, I was the head coach and Corky and other parents managed the team business.  Sometime in that period, Laxto Mfg. in Great Britain had a strike or some kind of major work stoppage and the nose clips they produced and sold were suddenly unavailable for a protracted period … Synchro swimmers need nose clips as they are inverted in water during routines and figures … not fun without a nose clip and as supplies dwindled they became very precious.
Ross and I decided to fill the breach and designed a new nose clip … Ross designed it and I took care of getting the tooling made and putting it into production and handling the sales; Corky took care of shipping all the orders. A problem with Laxto clips is that the metal would corrode in pool water so we decided to use a stainless spring wire with ours. It was not long before we had more than a 90% market share which we maintained for a long time. We also made jewelry in the form of silver and gold nose clips.
Eventually we decided to sell the business and it was picked up by Adidas. I found the nose clip we designed and manufactured on Amazon a little while ago and it is now sold by Speedo: http://www.amazon.com/Speedo-Competition-Nose-Clip-Charcoal/dp/B008DXEDCC/ref=sr_1_fkmr2_3?ie=UTF8&qid=1433401575&sr=8-3-fkmr2&keywords=adidas+nose+clips . I don't think I have ever had more fun in business than this one … we also sold related products such as the underwater speaker systems … nice to see that it is still being manufactured. It was a dream business for Ross and me because we just clicked on every level and fun was the driving force. Not sure how it got from Adidas to Speedo, but what the heck. Laxto is still selling nose clips too and it looks the same today as then.
Going through some of the esoteric photos I have taken and found this one which I love. It is an aerial shot looking pretty much straight down.  Hate to spoil the shot by describing it … the shoreline of Lake Mary in the winter :+) The beauty which surrounds us is without limit, all you have to do is look for it … same with most people … some just have a problem recognizing it in themselves.
Enough of the day dreaming … time for the real deal!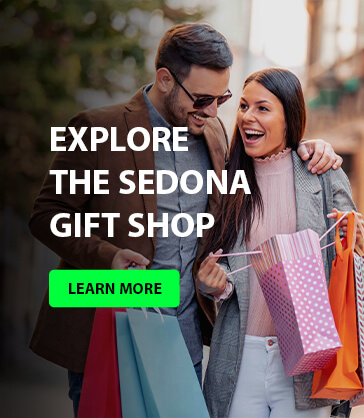 Smile and share your joy
Ted
O Passer-by, O passer-by!
Have you good words of me
Upon your lips as I draw nigh
To you each day?
If so, I ask
That you'd them say,
For soon I'm gone and cannot hear,
So speak the kindly word
I beg, and smile while I'm yet near …
— Max Ehrmann
###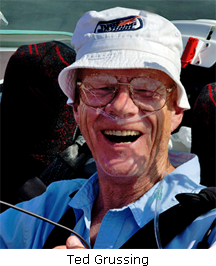 The easiest way to reach Mr. Grussing is by email: ted@tedgrussing.com
In addition to sales of photographs already taken Ted does special shoots for patrons on request and also does air-to-air photography for those who want photographs of their airplanes in flight. All special photographic sessions are billed on an hourly basis.
Ted also does one-on-one workshops for those interested in learning the techniques he uses.  By special arrangement Ted will do one-on-one aerial photography workshops which will include actual photo sessions in the air.
More about Ted Grussing …