By Ted Grussing
… just imagine surviving the brutal heat we have been experiencing and whoops, you tumble out of the nest before you have fledged. Down through the branches, picking up some pine needles in your wings as you head down … wings extended and while not able to fly, you glide to a perch below the nest just a few feet above the ground … and it is late in the day, the temperature is still 102F and there is no way back to the safety of the nest. Predators are all around you … odds of survival are slim.
This young Coopers Hawk was on the edge of the arroyo a couple hundred feet down the cart path from our home … I was having dinner and I saw a friend stop and spend time looking at something just off the cart path. When she came by the house I asked her what was there and she told me that it was a young hawk just perched and not moving. I went down there a few minutes later and this is what I saw … I called my neighbor Rachelle Jarvis who owns Bell Rock Veterinary in the Village (she is One's Vet too) and she came over and did the rescue. She is now in new quarters and will be appropriately cared for until she is ready to fly and return to the wild … probably in a week or two.
I think I will name her "Two" … One has approved that name!
Into the weekend for me … have a beautiful day and enjoy the time you are here … share your joy and smile … we are alive and blessed.
Cheers,
Ted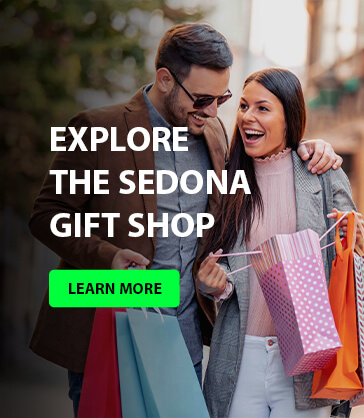 Though I know I shall sometime no more open
my eyes to the night or the day,
I am one who looks at the stars when unchained from
the work-bench at nightfall.
They are a sign that I am not ephemeral, nor you, nor
you, whoever you are.
The dawn comes and the dark and the sign sparkling
in the brooding night forever and forever.
— AT NIGHTFALL by Max Ehrmann
###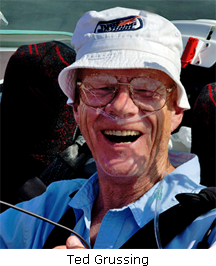 The easiest way to reach Mr. Grussing is by email: ted@tedgrussing.com
In addition to sales of photographs already taken Ted does special shoots for patrons on request and also does air-to-air photography for those who want photographs of their airplanes in flight. All special photographic sessions are billed on an hourly basis.
Ted also does one-on-one workshops for those interested in learning the techniques he uses.  By special arrangement Ted will do one-on-one aerial photography workshops which will include actual photo sessions in the air.
More about Ted Grussing …