By Ted Grussing
… beginning December 1st the Ladders area along the Verde River will be closed for approximately seven months in order to protect the breeding grounds for the Bald Eagle. The phototonight shows a substantial amount of the protected area and I shot it on a flight late morning today … taken from a couple miles S of the confluence of Sycamore Creek and the Verde River looking N. The Verde River runs from left to right in this photo and Sycamore Creek goes pretty much vertical into the canyon. The USFS works with many other agencies to not only protect and manage the forests, but habitat for wildlife. An example of that was the recent Coyote burn which took place in an area that was designated protected for breeding grounds for the Mexican Spotted Owl and was conducted in conjunction with Fish and Wildlife and I think other agencies. As a designated protected area for an endangered species the area had not seen fire in a very long time and was conducted during a time when the owls were absent; apparently the goals were achieved and the burn met objectives … but of course there was a lot of smoke and the USFS does not take into consideration the health effects on humans of their burns and this is something that has to change.
So in this photo you can see the color along the river and the creek as fall colors finally reach our area. To the right of Sycamore Creek above the confluence is Black Mountain, and where you see the dirt roads coming in from the right there is the dirt parking lot and that is where there are some trailheads that take you into Sycamore Canyon. Although you can't see it in this photo the railroad tracks for the Verde Canyon Railroad run along the Verde River on the S side of the river … a fun trip taking about 4 hours total going out to Perkinsville and back from Clarkdale.
Along the horizon from the left there is Sitgreaves Mountain, Kendrick peak and the San Francisco Peaks … Sedona is to the right of the photo and below the rim … it is an amazingly beautiful area and although there is some residual smoke in the air and smoke from fireplaces and wood burning stoves, it was the best air quality I have seen in quite a while. YAY!!!
I've had a number of queries about my cropping of the photos. For my aerial work, I normally use my Canon 5D MK IV with the 24-70mm f/2.8 lens, most recent release. This sensor captures an image 6720 pixels x 4480 pixels which in an image with a density of 300 pixels per inch (ppi) provides you with a print of very high quality of about 22.6 inches by 14.7 inches in a crop ratio of 2 x 3. I use several different crops for the emails the most frequent are 1800 x 1200 (2 x 3), 1920 x 1080 (16 x 9) or some variant of them. All crops are at a pixel density of 300ppi which makes for a very high quality print of 4 x 6 inches and probably a pretty decent print up to about half again as large. If the photo you get is in the Constant Contact list I am afraid it is much smaller as the Constant Contact format does not allow me to put out images that size. It take a lot more bandwidth and I guess they are cheap.
So mostly I am downsizing my images, but for the larger prints there is no problem going way up in size and for publication in magazines they are close to image size … The January issue of Arizona Highways is using one of my photos for inside front cover and facing page … total print size is 17 x 11 inches or 5100 pixels x 3300 pixels with a density of 300ppi. They have also printed a large number of my photos in 20 x 30 inch size for various Arizona State offices and because of the large original image size the quality remains very high.
So much for this and hope I have answered the questions  … or maybe it is like when little Johnny asked his dad where he came from and his dad gave him the complete facts of life lecture, after which Johnny said, no dad, I know all that, but Stevie comes from Minneapolis and I was wondering where we came from … what do you expect at 1AM :+)
Have a beautiful day, enjoy life and every moment you live … most people are really good and it is nice to share a smile and the planet with them.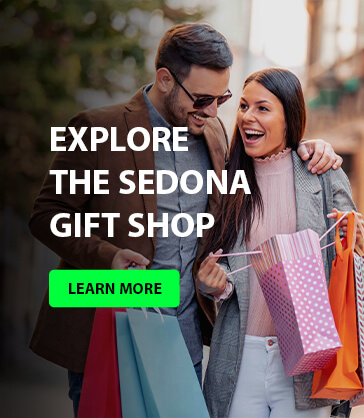 Cheers
Ted
May I not forget that poverty and riches are of the spirit.
Though the world knows me not, may my thoughts and actions
be such as shall keep me friendly with myself.
— Max Ehrmann
###
The easiest way to reach Mr. Grussing is by email: ted@tedgrussing.com
In addition to sales of photographs already taken Ted does special shoots for patrons on request and also does air-to-air photography for those who want photographs of their airplanes in flight. All special photographic sessions are billed on an hourly basis.
Ted also does one-on-one workshops for those interested in learning the techniques he uses.  By special arrangement Ted will do one-on-one aerial photography workshops which will include actual photo sessions in the air.
More about Ted Grussing …