By Ted Grussing
… I had planned to use the caption, "Playmate" as I think it would have gotten more opens than "Playful", but perhaps another time and no guarantee it will be a loon then either. I spent about three hours on the lake this morning/early afternoon and had gotten few shots that really were all that exciting, even though I covered all of the Upper Eau Clair lake and two of the lakes which are connected by streams that feed into the upper. Then I decided to make a sweep along the shore and head for the dock. I saw a loon a couple hundred yards out from shore and decided to see what I could get. I powered out, cut the engine about 100' upwind from him, cut the engine and began drifting towards him.
When I was about 20' from him, he decided to play and began diving  and popping up just a few feet from me, letting me get some shots, then diving and swimming under and or alongside the boat before popping up again. It was a blast for both of us I think and I got over six hundred shots of him. About a hundred shots had to be tossed, simply because he was too close for me to get a focus on him … like about two feet. This shot is from about five feet! Anyhow, after about twenty minutes, he was done and swam off … I decided to try again, but got the proverbial cold shoulder … playtime or whatever, was over … a smile is still on my face!
The Upper Eau Clair Lake has the purest and cleanest water I have ever seen in a lake … it was true in the fifties and is true today. Crystal clear water good enough to drink. Another shoot late afternoon to get the color along the shoreline and there are some stunning colors … but as long as I get critter shots like this, the color shots can wait … we've all seen them and as much as I like the beauty of them, real live critters come first.
Thinking that Saturday I will head up to Bayfield, Wisconsin and check out the Apostle Islands; never been there before and I've been coming up here since about 1949. Time to explore a little methinks, but if you are ever fortunate enough to spend time on the Upper Eau Clair you will understand why your need to look beyond here is not a necessity in life.
Have a beautiful day, and give thanks for the gift of life … each moment is so special as are family and friends, those we have and those we will have.
Smiles!
Ted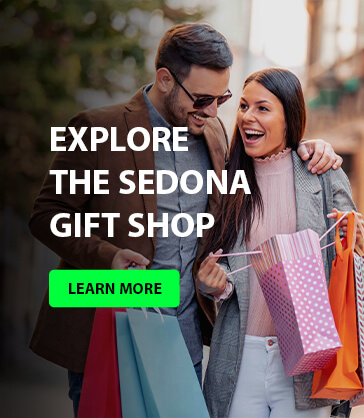 For life holds cheers as well as tears,
Take this old toast from me:
This world a riddle hard you call …
A mess from which you fain would shrink?
Perhaps 'tis wisdom, all in all.
To learn to laugh as well as think.
— Max Ehrmann
###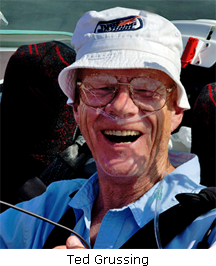 The easiest way to reach Mr. Grussing is by email: ted@tedgrussing.com
In addition to sales of photographs already taken Ted does special shoots for patrons on request and also does air-to-air photography for those who want photographs of their airplanes in flight. All special photographic sessions are billed on an hourly basis.
Ted also does one-on-one workshops for those interested in learning the techniques he uses.  By special arrangement Ted will do one-on-one aerial photography workshops which will include actual photo sessions in the air.
More about Ted Grussing …