… the first couple of hours on the lake this morning were beautiful and nearly bird free … seems our friends in nature do not like cold mornings anymore than we do and wait for a little warming before venturing out into life and begin another day. About 11:30A things began to happen … Jim spotted an eagle flying overhead and heading SSE, so I followed it and eventually it hooked up with another eagle and then another pair. One pair headed south out of sight and the other ducked over a ridge on the island and appeared headed in for a landing. I piloted us upwind and around the north end of the island and there they were on a small rocky point jutting out into the water. I positioned us on a course to be pushed by the wind directly into them and then began shooting … soon they left, first the larger female and then the smaller male. The wind was pretty fresh so they had no other choice, but to takeoff directly at us. We did a repeat on the next island they flew to and then left them to hunt and feed on the third one just a couple of hundred yards away.
Lots of other species made their appearances after that and what had seemed like a bust became a huge success! Life can be like that.
The bird below is an African Pied Crow … pied meaning multiple colors which in this case is black and white. This is another of Devin's birds and is just a baby at about six months of age … he is just beginning his training and is pictured coming in for a landing on a tree stump with the red rocks of Sedona in the background.
Into the weekend for me and wishing you all the joy that life offers … look for it and live in it!
Cheers,
Ted
Learn the music of a summer night by the restless
wave of the sea, or surrender to the sunlight of an
open country where the illimitable sky at last meets
to kiss the sweet green earth, and stay till the crimson
shafts burn the western world;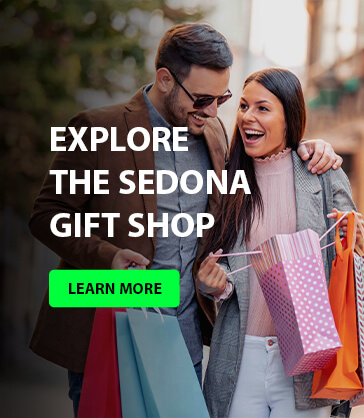 And something will rise in you that is not connected
with the tiring routine of your trade—something
strange and calm.
excerpt from Something Will Rise In You by Max Ehrmann
###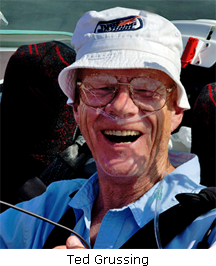 The easiest way to reach Mr. Grussing is by email: ted@tedgrussing.com
In addition to sales of photographs already taken Ted does special shoots for patrons on request and also does air-to-air photography for those who want photographs of their airplanes in flight. All special photographic sessions are billed on an hourly basis.
Ted also does one-on-one workshops for those interested in learning the techniques he uses.  By special arrangement Ted will do one-on-one aerial photography workshops which will include actual photo sessions in the air.
More about Ted Grussing …