By Ted Grussing
… scenes and memories that always stays with you … I was at 13,230 feet and WSW of the San Francisco Peaks looking towards the ENE. The peaks were poking up through the clouds and portions of the Painted Desert can be seen below the clouds beyond the peaks.
Going from left to right, we have Humphreys Peak which tops out at 12,637′, the ridgeline connecting Humphreys with Agassiz Peak which is a few hundred feet lower than Humphreys and the to the right on the edge of the image, Fremont Peak, is poking through the cloud cover. Just to the right of Humphreys peak and below, behind and to the right of it is Aubineau Peak. Between Aubineau and Fremont peaks is the inner basin or the caldera of the volcano. Snowbowl ski area is just to the left of Agassiz and below it. And the ridgeline between Humphreys and Agassiz I have ridge soared more times than I can remember and loved every second of it. My special playground … always changing and always the same!
We all have these special places and memories which we can retreat to when we need escape from the noise of daily life … treasure those beautiful places and memories!
Into the weekend for me … enjoy wherever you are and each breath you are granted.
Ted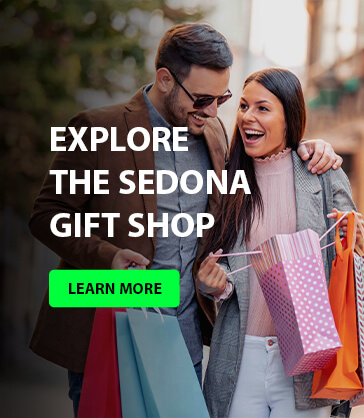 O Time of dreams, and trysts, and
olden memories come to life! Sweet summer,
may I sing as thou, for every leaf
of thine is pregnant with music in the soft
winds, and every rose inspires the
tenderness of song. I yield myself to the
thousand enchantments of sky and
field and wood, and play again like a child
on the soft green of the earth.
— excerpt from SUMMER by Max Ehrmann
###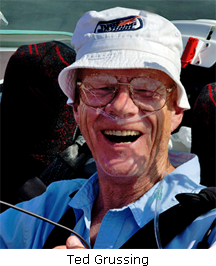 The easiest way to reach Mr. Grussing is by email: ted@tedgrussing.com
In addition to sales of photographs already taken Ted does special shoots for patrons on request and also does air-to-air photography for those who want photographs of their airplanes in flight. All special photographic sessions are billed on an hourly basis.
Ted also does one-on-one workshops for those interested in learning the techniques he uses.  By special arrangement Ted will do one-on-one aerial photography workshops which will include actual photo sessions in the air.
More about Ted Grussing …