By Ted Grussing
… Jim came over a few days ago and took some photos  as I began the process of converting a very beautiful piece of opal rough into a couple of museum quality stones. This piece of gem quality rough opal is from the Olympic Fields in Coober Pedy, SA and came out of the ground back in the early 50's and it is one of the larger pieces of gem quality opal rough I have seen. It weighs in at close to 20 Troy oz. and is pretty much solid color bars. A pretty good article on opal can be found at https://en.wikipedia.org/wiki/Opal  Opal deposition according to some sources occurs at a rate of about 1 cm per million years which if true makes this piece of rough a gem some 3 million or so years in the making. The Olympic Field was noted for the stability and beauty of the gems it produced.
In this photo I am using a 180 grit diamond wheel removing the skin from two sides so that I can have a very accurate look at the color bars on all four sides so as to give me the best view of the color bars from the side and accurate references before I markup and then cut the opal into two pieces with a 10" diamond blade saw … probably tomorrow … a GoPro moment. The lapidary unit I am working on was made for me by a friend back in the mid 80's and uses a 5hp variable speed motor to drive six 6" x 2" diamond wheels of various grits. The black towels hanging over the wheels are wetted and pick up most of the silica dust coming off the stone and minimizes the stuff put into the air. You will also see one of Corky's cooking pans that I use for collecting and recirculating the water which a bubbler spits up on the bottom of the wheel as it turns. I started using this pan because I was going to buy a nice neat looking pan, but since this works so well, it was easier to just buy Cork a new one.
Anyhow, tomorrow will likely find this piece sliced and we'll see what has been hidden in plain sight for these millions of years … it does look very nice.
Time to wrap it for today … share your jo
Ted
I go out into the night and stretch forth my arms, as
if to embrace one I love
…the solace of the stars is sweet, and the stillness has a voice I understand
— Max Ehrmann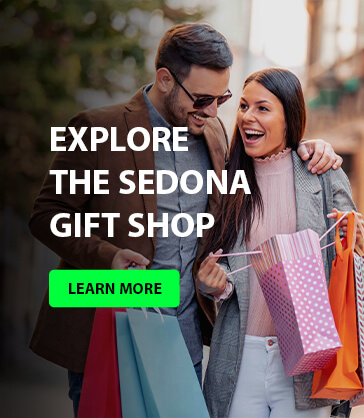 ###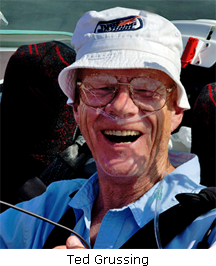 The easiest way to reach Mr. Grussing is by email: ted@tedgrussing.com
In addition to sales of photographs already taken Ted does special shoots for patrons on request and also does air-to-air photography for those who want photographs of their airplanes in flight. All special photographic sessions are billed on an hourly basis.
Ted also does one-on-one workshops for those interested in learning the techniques he uses.  By special arrangement Ted will do one-on-one aerial photography workshops which will include actual photo sessions in the air.
More about Ted Grussing …