By Ted Grussing
… large swells coming across the ocean reach shallow water and that forces the water upwards creating huge waves that come rolling in. On Saturday the waves were supposed to be in the forty-foot range at Mavericks and surf warnings were issued for numerous parts of the northern California coast including where I took this shot. The wave was not super big, but probably around twelve feet … it was beautiful spending time just looking at these massive waves rise up, curl over and come crashing down.
A good day was lived today and I deleted another 404 photos bringing my keepers down to 297 photos including a hundred or so I shot at Filoli Gardens and other places in the area. Think I will probably go through and see if I can send another hundred to the bit bucket in the morning. Then it is time to really go through my entire portfolio again with the most critical eye yet. One of the problems with digital is the ability to shoot a lot without any additional expense, but the mindset still remains as in film days where it is not bad to keep additional shots in case something happens to the negative you like best. With digital you can take that one "digital negative" and make copies to store all over the place, but it hurts to delete the other not quite as good shots all the same because of the mindset. Still, I am, getting better having deleted over 1600 really nice shots in the last two days.
Beginning in April my work will be on display in the entrance/waiting room at the Sedona City Council Chambers in West Sedona. There will be a 50" flat screen 4K LED television mounted on the wall with the images changing every 2.5 minutes. Initially there will be approximately 300 images that will cycle in random order throughout the day and will be primarily aerial shots of Sedona and the Northern Arizona vistas. So if you find yourself waiting to get in to the chambers you will have some beauty to keep your mind thinking about beautiful things. This will be a permanent display.
Have a beautiful day and as I write this, more waves are rolling in on beaches everywhere on our little planet … talk about having a cool place to live! Smile … share your joy.
Ted
Hold high your head and be an honest man.
May kindness guide your daily steps, and in each deed and thought
Let Christ's sweet soul always reflect itself
And love your fellow men as I love you.
— Max Ehrmann, "Breaking Home Ties"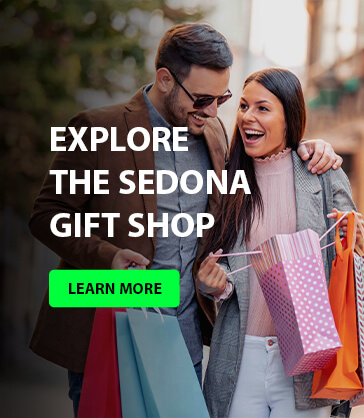 ###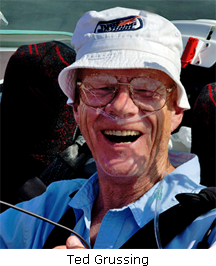 The easiest way to reach Mr. Grussing is by email: ted@tedgrussing.com
In addition to sales of photographs already taken Ted does special shoots for patrons on request and also does air-to-air photography for those who want photographs of their airplanes in flight. All special photographic sessions are billed on an hourly basis.
Ted also does one-on-one workshops for those interested in learning the techniques he uses.  By special arrangement Ted will do one-on-one aerial photography workshops which will include actual photo sessions in the air.
More about Ted Grussing …