By Ted Grussing
… mushrooms and grass … One is experimenting with alternative life styles and she is accustomed to nothing but the finest grass that money can buy … the green kind … and hiding out under the mushrooms enjoying life. This image is about as close to the outer world as she gets though, but she can dream too and perhaps she puts herself here. She has two containers or more of fine wheat grass going at given time and truly enjoys the green delights. And my mind is feeling a little mushy after spending most of the day going through photos sorting, filing and deleting.
Another several hundred photos have returned to the ether and my need for storage is shrinking, but desire for more increasing. I just finished sending a friend a list of components to buy for a new computer I will be making for her and she will have some awesome parts left over from her existing computer if anyone is interested. Also starting to plan my next computer which will likely begin to take shape around the end of the year. Going for at least a six core i-7 processor and possibly eight or dual six core. This is going to be increasingly important as I get into more video from the GoPro cameras. Anyhow looking forward to the new build.
A couple of hours drafting documents with a friend again today and thoroughly enjoying it. Also a couple of hours on photos for the books today too … a little work on opals and a lot of espresso ingested.
I received many responses from friends who want to participate in my new program for studying the impending  collision of galaxies … it appears we will have to increase our grant requests to at least a billion a year now to cover all the overhead. On the plus side, it is a real emergency and even though there is so much open space in galaxies that there will likely be few actual collisions of stars and or planets the gravitational effects will likely be enormous … if a very large star came roaring by it could rip earth out of its orbit around our star and drag us to who knows where … and it could fry the surface of our planet. Thank heavens (there we go with astronomical terms again … or is it religious?) we have plenty of time to study the possibilities so that we might be able to save ourselves and perhaps the planet. On top of that we will be building a huge enterprise to suck up grant money and who can possibly deny that this event will happen? We shall buy private jets to fly around and meet with our scientists and put on impressive presentations and employ Hollywood's finest FX people to produce visual productions of what will happen.  This does have possibilities :+) Need some good names and acronyms … have considered Astrophysical Special Studies  :+)
We're into the weekend. Stop in at the Outlets in the Village this weekend as my friends Guy and Tammy have a double tent setup selling his fine art photographs. Guy is one of the most talented landscape photographers in the state and you will find his work to be amazing and very reasonably priced. He is on the north end of the outlets, so when you turn off SR 179 into the outlets, turn left after you enter the outlets and he is up near the end. His website is: http://www.explorethelightphotography.com/ 
Have fun this weekend and keep a sense of humor going … and smile … our time here is short and we need to keep a sense of joy and share it with others. Besides waking in the morning to the incredible knowledge that we are still here and breathing if we can somehow make another's day a little better we will have given purpose to our lives and a reason to smile a little more and likely that that person will share the joy then too. How good is that!!!
Cheers … back Monday morning … more likely than not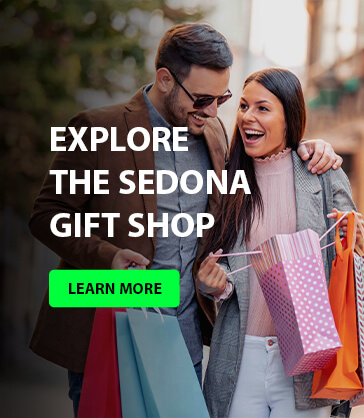 Ted
Give me a few friends who will love me for what I am;
and keep ever burning before my vagrant steps the kindly light of hope.
And though age and infirmity overtake me,  and I come not within
sight of the castle of my dreams, teach me still to be thankful for life;
and for time's olden memories that are good and sweet; and may
the evenings twilight find me gentle still.
— Max Ehrmann
###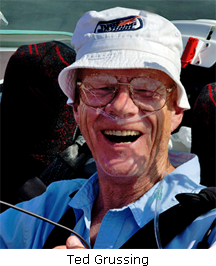 The easiest way to reach Mr. Grussing is by email: ted@tedgrussing.com
In addition to sales of photographs already taken Ted does special shoots for patrons on request and also does air-to-air photography for those who want photographs of their airplanes in flight. All special photographic sessions are billed on an hourly basis.
Ted also does one-on-one workshops for those interested in learning the techniques he uses.  By special arrangement Ted will do one-on-one aerial photography workshops which will include actual photo sessions in the air.
More about Ted Grussing …