By Ted Grussing
… and all blessings, joys and love of the season; it is that time of year when many of us strive to remember the joys of life and focus on the things that bind us together as we continue our journey through space on the only home that mankind has ever known. There are more than enough things that try to divide us, but the lesson of this season is that it is good to put those things aside and concentrate on the beauty of family and friendship … we can always disagree, for a little while let's remember those commonalities we share and be friends and love those who we call friends and family … and why stop there? Let's include others too.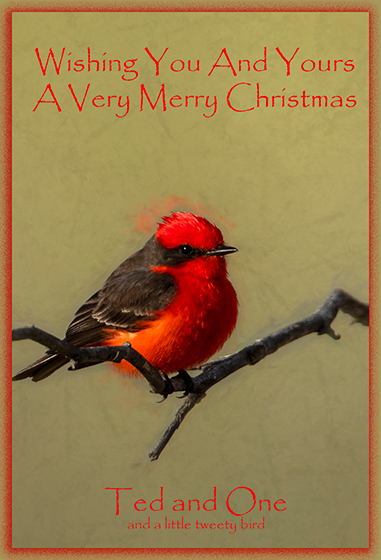 Typically for Christmas I have done complicated composites for my Christmas greeting and all day I was thinking about what I could put together. In the end I decided on simplicity and beauty and this shot of a Vermillion Flycatcher seemed to fit the message I wanted to send out. This tiny bit of life simply lives and I have yet to meet anyone who does not smile when viewing this little creature … and I guess that is the message I would like you to carry through not only the Christmas season, but the rest of this and next year, until it becomes a daily habit. Keep breathing, share the beauty of life with all whom you meet and greet and smile … life is transitory and short, bring joy to every day and make a difference not by trying to change the world, but by making just one persons life better for having known you … more is better, but one is enough.
So we wish you all good things and thank you for being a part of our lives …
Cheers
Ted and One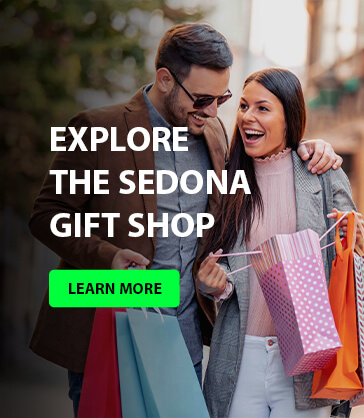 Come you who are weary, and sit in the shadow of my faith; and when you are rested we shall
journey together, singing gleefully on the highway, lending many a hand, yet passing ever on and on;
and at nightfall, tired and content, we shall light the candles in the house of love, thank God in cheerful
words, and lie down to peaceful sleep.
— Max Ehrmann
###
The easiest way to reach Mr. Grussing is by email: ted@tedgrussing.com
In addition to sales of photographs already taken Ted does special shoots for patrons on request and also does air-to-air photography for those who want photographs of their airplanes in flight. All special photographic sessions are billed on an hourly basis.
Ted also does one-on-one workshops for those interested in learning the techniques he uses.  By special arrangement Ted will do one-on-one aerial photography workshops which will include actual photo sessions in the air.