By Ted Grussing
A fun and crazy weekend; Saturday I took my biennial flight review in Russ' Katana Motorglider (mine is still not flying) and really enjoyed flying it. A heavier aircraft than mine and a roomier cockpit … Russ was not amenable to a trade :+) Down to the ponds after that and got some great Canvasback shots. Home to One and then out to dinner at Pizza Lisa … caramelized onions on pizza are amazing.
Sunday was destined to be a slightly off the wall day starting with a breakfast of cold pizza (onions still great) and a generous slice of an amazing flourless chocolate cake … thank you Michael! A long walk, off to church, 2 lattes' (where were you John?) and since there were two to drink I drove by the turnoff to the ponds and headed down to Tuzigoot National Monument to explore that area, a walk along the Verde River, over to Montezuma's Castle and some fun shooting there and then up the road to Montezuma's Well, another national Monument and some more fun shooting. Estimates are that there were a total of around 6,000 people living in the Verde Valley around 700 years ago and some very innovative farming and irrigation techniques. I had planned to cross back to the ponds at Page Springs, but it was getting late and I remembered I was going over to a friend's tonight for a "Cookie Party" Lots of fun and many neat people, thank you Eric and Jo. Home, watched Pink in concert again, an episode of Criminal Minds (Dexter is over) and thence to the 'puter to upload the photos I shot today.
I am cutting some Virgin Valley opal now that is wood replacement and has areas of wood and of opal … the image tonight is a photo of a cypress tree I shot at Montezuma's Castle and in the holes a shot of fast moving water in the Verde River … and it reminds me a lot of some opal I am cutting right now. Like black crystal opal in wood … fun stuff.
2016 is off to a terrific start in the Grussing household and hope it is for you too. Hoping to get Mariah flying again this week and make up for lost time. It was wonderful to be back up there yesterday in Russ' ship, but need to be in mine. Enjoy each day you have and look at the simple beauty that surrounds you regardless of where you are. It may seem strange to just stare at a tree, but look at the beauty of the wood grain in this image. Beneath the surface, the roots of this tree are competing for water and nutrition with other trees … underground wars are going on and yet it appears peaceful above ground. The immutable law of survival of the fittest goes on in every aspect of nature. Fractals in trees and some say that you can read/map an entire forest from the fractals found in a single leaf of one of the trees.
Cheers … share a smile with someone, anyone, today and should you find yourself breathing the next day, do it again … it is habit forming.
Ted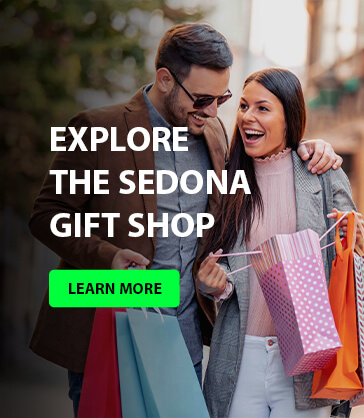 And love in the still of the star-flecked night,
When earth was all strewn with gold,
Has lifted my heart like the chords of song
Oft sung in the worlds of old.
— Max Ehrmann
###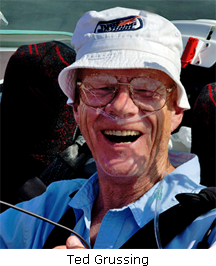 The easiest way to reach Mr. Grussing is by email: ted@tedgrussing.com
In addition to sales of photographs already taken Ted does special shoots for patrons on request and also does air-to-air photography for those who want photographs of their airplanes in flight. All special photographic sessions are billed on an hourly basis.
Ted also does one-on-one workshops for those interested in learning the techniques he uses.  By special arrangement Ted will do one-on-one aerial photography workshops which will include actual photo sessions in the air.
More about Ted Grussing …