… my day got off to a fantastic start today … I woke up … not only that, but I was breathing and could see the beautiful day unfolding before my eyes. Katie got her brushing and after my exercises, I jump started the day with a triple shot of espresso … love that stuff.
One of the fun things when I was doing my aerial photography was to lineup different features and in some cases do it to display the history of the San Francisco Volcanic Field. Frequently they would involve Bill Williams Mountain, Sitgreaves Mountain, Kendrick Peak and the San Francisco Peaks … that represents nearly 4 million years of geologic history. Bill Williams Mountain was the first of the 600+ volcanoes in the San Francisco Volcanic Field.
In the shot above I tried an alternative, dropping low around Strawberry Crater and shooting west. In the foreground is Strawberry Crater which is about a thousand years old … it's prominence is less than a thousand feet and at the base the elevation is about 6100 feet. My altitude was 6922 feet when I took the shot. This year I am going back and shoot it from the ground and it is relatively accessible. Directly above Strawberry Crater is O'Leary Peak and behind it the San Francisco Peaks. On the far left at the horizon is Sunset Crater and just to the right and behind it is Mt. Elden. One the far right is Kendrick Peak which tops out at 10,425 feet. I did fly down the middle of the crater before leaving … kinda cool!
The shot below is another kind of lineup as three Ring Neck ducks took to flight at Bubbling Ponds in Page Springs … they should be recruited for a precision flying team.
Time to wrap the day … have a beautiful day today and seek the joy in life … give thanks for breath! Makes my day every single day I am here.
With Joy!
Ted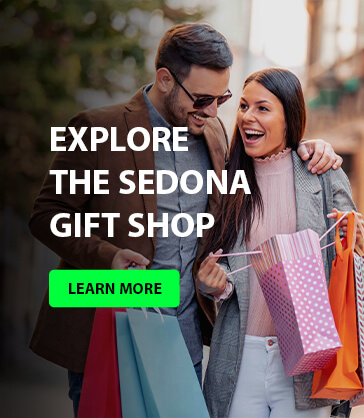 "Oh God, I love Thy world!"
And since that waking, often I drink deep
The joy of the dawn, and peace abides with me …
excerpt from The Dawn by Max Ehrmann
###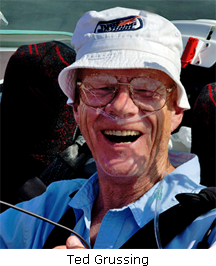 The easiest way to reach Mr. Grussing is by email: ted@tedgrussing.com
In addition to sales of photographs already taken Ted does special shoots for patrons on request and also does air-to-air photography for those who want photographs of their airplanes in flight. All special photographic sessions are billed on an hourly basis.
Ted also does one-on-one workshops for those interested in learning the techniques he uses.  By special arrangement Ted will do one-on-one aerial photography workshops which will include actual photo sessions in the air.
More about Ted Grussing …