… most of my photos of the Sedona airport (KSEZ) are taken from the south or west and from south of the airport so that I get the red rocks as a backdrop for the airport, but on this day I shot it from a little north of it and east of it looking towards the west and from about a thousand feet above it. This view gives you a better look at just how elevated the airport is above the city and the view you get when flying left traffic for landing on runway 21 … that means the alignment is landing on a compass heading of 210 or southwest. Runways are numbered so as to give you the compass heading you are landing on, but you drop the tens digit. On the near side and at the base of the mesa, Oak Creek flows by in kind of a snake pattern and you can follow it down through the loop area and through Cornville and the rest of the Verde valley until it joins up with the Verde River, east of Cottonwood. West Sedona is above the airport and the entrance to Long Canyon accessible via Dry Creek Road is above it. Horizon left is Mingus Mountain and further right is Black Mountain the Gap and Casner Mountain.
Below is one of my favorites … it is about half photograph and half art … a light snowstorm was in progress as last light was also in progress all creating a natural work of art. I have had it my walls since I created it and have made several very large prints of it including a metal print 8 feet x 4 feet … and it doesn't even look big on the wall.
Into another day that holds promise for many good and wonderful things … you just have to look for them and believe that they are there … amazing how fantastic a day can be when you choose it to be so!
Smile, keep breathing and smile!
Ted
A bird flies through the sky, and I fly with it. I am in
each pearl of moisture sparkling in the sun. I lie lazy
on the clouds. And I acknowledge my kinship with
each winged thing.
I see all as one, and nothing repels me, as this new
day climbs noiselessly out of the valley of night.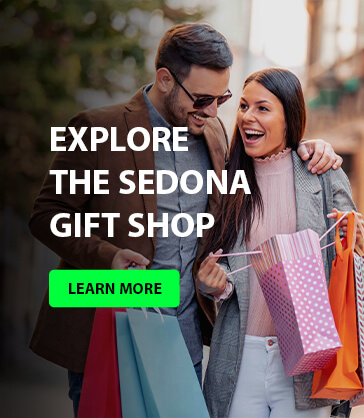 Peace lies over the world and over the world of my soul.
excerpt from On a May Morning by Max Ehrmann
###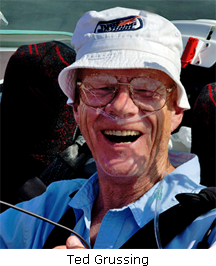 The easiest way to reach Mr. Grussing is by email: ted@tedgrussing.com
In addition to sales of photographs already taken Ted does special shoots for patrons on request and also does air-to-air photography for those who want photographs of their airplanes in flight. All special photographic sessions are billed on an hourly basis.
Ted also does one-on-one workshops for those interested in learning the techniques he uses.  By special arrangement Ted will do one-on-one aerial photography workshops which will include actual photo sessions in the air.
More about Ted Grussing …