… there were many requests to see Katie's Kat House, so I broke out my trusty Samsung S 22+ and took a shot of her at the top of the structure … she likes to be high and when the kat house is not high enough for her, it is an easy leap up onto the valences. We have a nice sun room off the master bedroom and that is where her mansion is located. It affords her wonderful views of the golf course and the arroyo on the other side of the tee box. She does use all of the space in it, but she brought up the subject of perhaps leasing out her other two condos to raise a little money for new toys and a more expansive series of structures in the house. I heard from a friend that is they are constructing elaborate high corridors throughout their home for their cats … hoping that Katie will not get word of it, else we may have a remodel job in our home … we are staff after all!
The sculpture on the cabinet was the resin casting which was the concept design of "Moonlight" which is of Athena and the Owl, by Heather Soderberg-Greene and we also have the bronze casting which is beautiful. Be sure to check out the eagle monument project that Heather is now completing … it is a 100% hand sculpted eagle being cast in bronze and it sports a 55 foot wingspan.
Heather, comes from an incredibly gifted family … her father John Soderberg, is a world renown sculptor in bronze and makes his home in Sedona … please check out his website and view works of the master and the philosophy he brings to his works. John's other daughter Misty Soderberg is also an incredibly talented sculptor and check her website out to see the beautiful work that she does … we have one of her sculptures also, titled "Seeker" which is an American Kestrel.
Below is a photo of the Gulfstream V as they took to the skies … what a beautiful work of art it is too. Hard to believe that it was only 119 years ago last Sunday that the Wright brothers made the first flight in a powered airplane … wow have we come a long way!
Off to the lake in about four hours so time to wrap the day … have a beautiful day and share the joy you find in life.
Cheers,
Ted
A bird flies through the sky, and I fly with it. I am in
each pearl of moisture sparkling in the sun. I lie lazy
on the clouds. And I acknowledge my kinship with
each winged thing.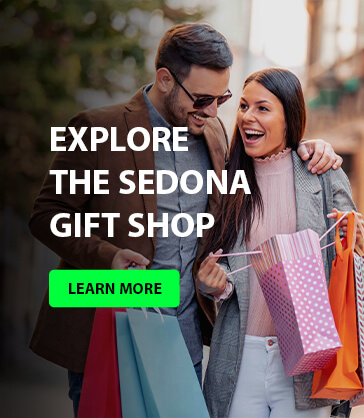 I see all as one, and nothing repels me, as this new
day climbs noiselessly out of the valley of the night.
Peace lies over the world and over the world of my soul.
excerpt from On A May Morning by Max Ehrmann
###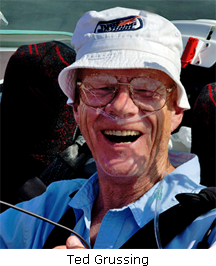 The easiest way to reach Mr. Grussing is by email: ted@tedgrussing.com
In addition to sales of photographs already taken Ted does special shoots for patrons on request and also does air-to-air photography for those who want photographs of their airplanes in flight. All special photographic sessions are billed on an hourly basis.
Ted also does one-on-one workshops for those interested in learning the techniques he uses.  By special arrangement Ted will do one-on-one aerial photography workshops which will include actual photo sessions in the air.
More about Ted Grussing …