By Ted Grussing
… today was one of the neatest days in a long time. After a bunch of stuff this morning I decided to go up to the airport and check out the 3D display on my flight computer, aka iEFIS, as after I re-installed it a couple of days ago I did not see the 3D display, i.e. mountains and stuff that should show up in front of me.
Once I got to the airport I decided that, that could wait as everything else was great and I really do not look at my instruments all that much … the essential ones were fine. Got Mariah out, started the engine, checked the AWOS for wx information including the altimeter (air pressure in inches of mercury) and we were under a very high pressure … when I reset the altimeter, the 3D display came on. With the high pressure the altimeter was reading about 100' below the surface of the airport and there really isn't much available 3D information when below ground.
So, the first flight since early December went off beautifully … I spent some time getting back in the groove with a complex series of 60 degree banks and other maneuvers following the music in my mind … OMG it was good being back in the sky!!!
So the first shot is of a rock formation that is visible in the second shot of my ship, just above the outer section of my left wing … no idea what they are called and usually do not shoot them, but I did this evening. On the left side of the image you can see portions of Schnebly Hill Road wending up the canyon to the right of the Mitten formations. Sweet!
I have delivered about 600 copies of the hi res version of Desiderata … if you would like a copy, email me requesting one and I will send it to you. It will print a high quality 8" x 12" print.
Have a beautiful day … I'm thinking more airtime … and large smiles.
Cheers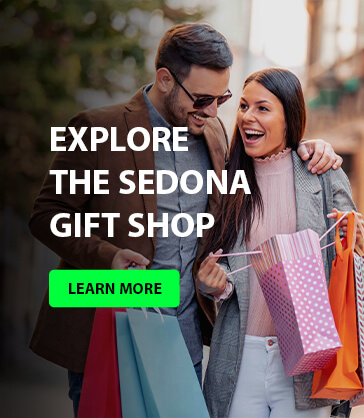 Ted
A bird flies through the sky, and I fly with it. I am each pearl of moisture sparkling in the sun.
I lie lazy on the clouds. And I acknowledge my kinship with each winged thing.
I see all as one, and nothing repels me, as this new day climbs noiselessly out of the valley of the night.
Peace lies over the world and over the world of my soul.
— Max Ehrmann
###
The easiest way to reach Mr. Grussing is by email: ted@tedgrussing.com
In addition to sales of photographs already taken Ted does special shoots for patrons on request and also does air-to-air photography for those who want photographs of their airplanes in flight. All special photographic sessions are billed on an hourly basis.
Ted also does one-on-one workshops for those interested in learning the techniques he uses.  By special arrangement Ted will do one-on-one aerial photography workshops which will include actual photo sessions in the air.
More about Ted Grussing …