By Ted Grussing
… and this morning i took off and went on top and got some amazing views. In this photo I am over and about half way up Woods canyon, which is south of the Village and just south of the Red Rock Ranger Station on SR 179. Tops of the clouds were about 11,500′ and in this shot I was at about 12,000′ and climbing.
The lower right corner of the photo shows Woods canyon and I believe that is Dry beaver Creek that is raging down the middle of it … along SR 179 it is a monster! the next canyon above and to the left if jacks Canyon and the left side of the image where it spreads out is just above Pine Valley. The canyon takes a sharp left to the north there and merges in with the canyon just above the mitten formation NE of Sedona. Towards the right above center Oak Creek canyon disappears under a cloud. On the far left at about center image is Cathedral Rock and to the right of it, the Sedona airport. Above and to the right of it is Thunder Mountain … beyond it, Long canyon and under the upper left clouds, Sycamore canyon. It was quiet up there and far from the problems facing our country and the world right now.
I want to share with you a message I got from a friend whom I have a lot of respect for and while a bit long, explains the situation we currently find ourselves in. It does not sugar coat anything and is the rationale for all the shutdowns and cancellations that are going around the country. In a nutshell, there is no treatment, no vaccine, yet and these are good faith efforts to stop the ever increasing spread of the virus. Worth a read.
Lots of projects around here for me to catch up on … thankful; that the government and businesses are cooperating in doing what can be done to stop the mathematical progression of the disease … hopefully we get lucky.
Have a beautiful day, be safe and stay well.
Ted
… But do not distress yourself with dark imaginings.
Many fears are born of fatigue and loneliness.
Beyond a wholesome discipline, be gentle with yourself.
You are a child of the universe no less than the trees and the stars;
you have a right to be here. And whether or not it is clear to you, no doubt
the universe is unfolding as it should.
— Max Ehrmann
This is very, very important  and is from the niece of a friend and fellow memo reader. It is the most factual and professional explanation I have received and I urge you read and pass along!!!!
From a wonderfully respected colleague Dr. Julie Silver — please take the time to read the whole thing, it is an important summary about COVID19, flattening the curve and what will happen if we don't take strict precautions now:

From Julie —"It has been years since I have posted anything on this page. As a physician at Harvard Medical School, I have amazing access to the best information and resources for #Covid19. I know people are getting a lot of information, and not all of it is accurate. My friend Dr. Reem Ghalib summarized the situation in one of the best social media posts to date on this topic (copied/pasted below). Please read what she has to say and share with your loved ones, friends, and colleagues. Urge people to be calm and logical in their decision making. Err on the side of caution. Re the info below–note that "corona-virus" is used generically to mean the specific strain Covid 19. I will apologize in advance for not responding to comments as work is very hectic right now: 

Dear Friends,

So much confusion, misinformation and denial is bouncing around on social media about the corona-virus that I thought I would try to explain, in plain language, why the experts see this as such an emergency.

You will see the claim online that this virus is a lot like the viruses that cause colds, and that if you get it, it will probably just seem like a bad cold and you are very unlikely to die. Depending on who you are, these statements are probably true. But they are incomplete, and the missing information is the key to understanding the problem.

This is a corona-virus that is new to the human population, jumping into people late last year from some kind of animal, probably at a wildlife market in Wuhan, China. It is related to the viruses that cause colds, and acts a lot like them in many ways. It is very easy to transmit through the respiratory droplets that all of us give off. But nobody has ever been exposed to this before, which means nobody has any immunity to it.

The virus is now moving explosively through the human population. While most people will recover, about 20 percent of the people who catch it will wind up with a serious disease. They will get pneumonia that causes shortness of breath, and they may need hospitalization.

Some of those people will get so sick that they cannot be saved and will die of the pneumonia. The overall death rate for people who develop symptoms seems to be 2 or 3 percent. Once we have enough testing to find out how many people caught the virus but did not develop symptoms, that might come down to about 1 percent, optimistically.

This is a large number. It is at least 10 times higher than the mortality rate for the seasonal flu, for instance, which in some years kills 60,000 or 70,000 Americans. So just on that math, we could be looking at 600,000 or 700,000 dead in the United States. But it gets worse.

Older people with existing health problems are much more vulnerable, on average. The mortality rate of corona-virus among people over age 80 may be 15 or 20 percent. It appears to have 7 or 8 percent mortality for people aged 70 to 79. Here is the terrible part: If you are a healthy younger person, you can catch the virus and, without developing serious symptoms yourself, you can pass it along to older people. In other words, as the virus spreads, it is going to be very easy to go out and catch it, give it to your grandmother and kill her, even though you will not die yourself. You can catch it by touching a door knob or an elevator button.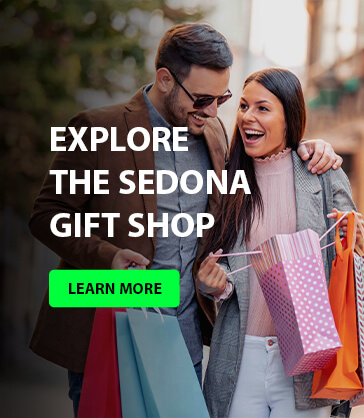 Scientists measure the spread of an epidemic by a number called R0, or "R naught." That number is calculated this way: for every person who develops the illness, how many other people do they give it to before they are cured (or dead) and no longer infectious? The R0 for corona-virus, in the absence of a control strategy, appears to be a number close to 3 – maybe a bit higher or lower, but in that ballpark. This is an extremely frightening number for such a deadly disease.
Suppose you catch the virus. You will give it to 3 other people, and they will each give it to three others, and so forth. Here is how the math works, where you, the "index case," are the first line:
1
3
9
27
81
243
729
2,187
6,561
19,683
59,046
177,147
531,441
1,594,323
4,782,969
14,348,907
So, in just 15 steps of transmission, the virus has gone from just one index case to 14.3 million other people. Those 15 steps might take only a few weeks. The index person may be young and healthy, but many of those 14 million people will be old and sick, and they will likely die because they got a virus that started in one person's throat.
The United States is not at this point yet, with millions infected, as best we can tell. We don't really know, because our government has failed us. We are many, many weeks behind other countries in rolling out widespread testing, so we don't really have a clue how far the thing has spread. We do know that cases are starting to pop up all over the place, with many of the people having no known exposure to travelers from China, so that means this virus has escaped into our communities.
We do not have approved treatments, yet. We do not have a vaccine. The only tool we really have now is to try to slow down the chain of transmission.
This can be done. In other words, R0 is not fixed – it can be lowered by control measures. If we can get the number below 1, the epidemic will die out. This is the point of the quarantines and the contact-tracing that you are hearing so much about in the news. But the virus is exploding so fast that we will not have the labor available to trace contacts for much longer, so we have to shift strategies. This has already begun, but we are not doing it fast enough.
It is now likely that the majority of Americans will get this virus. But slowing it down is still crucial. Why? Because the healthcare system has limited resources. We only have about a million hospital beds in America. We have well under a million ventilators. If millions of Americans get sick enough to need treatment, we will have a calamity on our hands. What will happen is a form of battlefield triage, where the doctors focus on trying to treat the young and allow the older people to die.
This is not theoretical. It is already happening in Italy, where people over 65 are being left alone on hospital gurneys to suffocate to death from pneumonia. They basically drown in their own sputum. There is simply not enough medical capacity to take care of them. The United States appears to be about two weeks behind Italy on the epidemic growth curve.
What do we need to do now? We need to cancel all large gatherings – all of them. You have probably seen that the N.B.A. has postponed the rest of its season. Other sporting events, concerts, plays and everything else involving large audiences in a small space – all of it needs to be canceled. Even if these events take place, do not go to them. No lectures, no plays, no movies, no cruises – nothing.
Stay at home as much as possible.Stay out of restaurants. I would cancel any travel that is not absolutely essential. Work from home if you possibly can. You may have to go buy groceries and medicine, of course, but make the trips quick and purposeful. Wash your hands assiduously after you have been in public places, for a full 20 seconds, soaping up thoroughly and being sure to get between the fingers. Sunlight and alcohol will kill the virus.
And please stop passing around statements on social media claiming that the situation is not serious or is being exaggerated. This is a national crisis, and conveying misinformation to your friends and family may put their lives in danger"
###
The easiest way to reach Mr. Grussing is by email: ted@tedgrussing.com
In addition to sales of photographs already taken Ted does special shoots for patrons on request and also does air-to-air photography for those who want photographs of their airplanes in flight. All special photographic sessions are billed on an hourly basis.
Ted also does one-on-one workshops for those interested in learning the techniques he uses.  By special arrangement Ted will do one-on-one aerial photography workshops which will include actual photo sessions in the air.
More about Ted Grussing …