By Ted Grussing
… a bunch of little projects this morning and then up to the airport and I launched into a beautiful sky full of clouds … got up a little later than planned which translates into cloud base rising higher than I had hoped for. When I got up there, cloud base varied between 10,500' and 11,000' and tops of the most developed clouds were over 15,000'. I spent most of my time between 12,000' and 14,000' flying the cloud canyons and getting shots like this one of the Village of Oak Creek looking towards the NNE from about 13,500'. All of the village, Jacks Canyon and Pine Valley are included in the shot. Moving to the upper left of the village is the Chapel area and on the left side, in the hole, I think is Thunder Mountain. On the right side of the image you can see I-17 heading north from Phoenix to Flagstaff. In the main opening in the clouds from the left side is Cathedral Rock, the Castle Rock formation. Above that Bell Rock and Courthouse Rock and Lee Mountain obscured from view.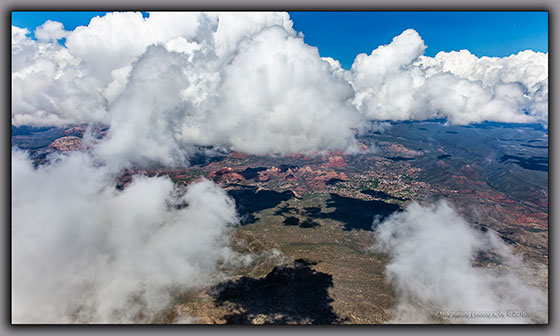 I had also wanted to go up to the Peaks, but as soon as I was high enough to look north over the plateau it was obvious that would be a waste of time; cloud base looked to be around 11,000' up there too and the peaks were in the clouds … and things were overdeveloping all around me which translates into rain; none around the Sedona area, but South, West, North and East … did I leave anything out?
So it was a fun afternoon and the warm fuzzies of flying in a sky full of clouds is amazing. Truly home!
Heading down to Phoenix with a friend in the morning to see the Solar Impulse 2 aircraft that just landed at Goodyear tonight. What amazing technology, way off the charts expensive and totally impractical … now … but ten years from now? A totally amazing adventure. Check it out at: http://www.bing.com/news/search?q=Solar+Impulse+2+arrives+in+phoenix&qs=n&form=QBNT&pq=solar+impulse+2+arrives+in+phoenix&sc=0-21&sp=-1&sk=
Have a great day, share a smile with someone today and keep breathing … makes everything else so simple and easy.
Ted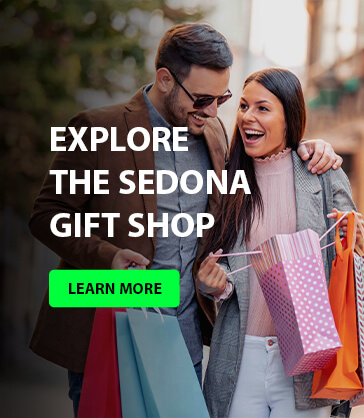 A bird flies through the sky, and I fly with it. I am each pearl of moisture sparkling in the sun.
I lie lazy on the clouds. And I acknowledge my kinship with each winged thing.
I see all as one, and nothing repels me, as this new day climbs noiselessly out of the valley of the night.
Peace lies over the world and over the world of my soul.
— Max Ehrmann
###
The easiest way to reach Mr. Grussing is by email: ted@tedgrussing.com
In addition to sales of photographs already taken Ted does special shoots for patrons on request and also does air-to-air photography for those who want photographs of their airplanes in flight. All special photographic sessions are billed on an hourly basis.
Ted also does one-on-one workshops for those interested in learning the techniques he uses.  By special arrangement Ted will do one-on-one aerial photography workshops which will include actual photo sessions in the air.
More about Ted Grussing …