… whilst on a walk a few years ago during the golden hours of early evening I looked up at an empty lot near home and thought I saw as person laboring in the brush and overgrown weeds that covered the property … and then I looked a little more closely and saw that it was just a bent over yucca tree awaiting its final disposition, which was years in the making … or perhaps it is a very old soul contemplating all that was, that which is and that yet to come. Do we really know?
Below is a shot from Bubbling Ponds Fish hatchery in Page Springs … the water was quiet, and the reflections created near perfect symmetry. I like it and all was well with thousands of fish in the pond … herons, hawks, eagles and otters all waiting their turn to take from the abundance beneath the surface … the drama and saga of life on earth.
Over the weekend I got continual updates from the Weather Channel and other sources about what they called a historical storm … on the edge predicting doom and gloom as they reached fever pitch with warnings of epic and historical flooding headed towards California and the southwest in general … my Weather Channel app constantly carried news that historic flooding, loss of property and life was on the way.
From the time that I was a kid and we got our first television circa 1950, I have watched the weather made "historic" with cameras put down in the gutter to make an ordinary rainfall runoff look epic! On top of that we have everything being blamed on manmade climate change and we are told that we are destroying the planet.
A favorite "historic" and true stories is of when Leeland Stanford was inaugurated as the eighth governor of the State of California in January of 1862, he had to take a rowboat to the capitol to be sworn in because the city of Sacramento was underwater with true epic flooding and the central valley was a huge inland sea. In addition to northern California the storms affected the whole west coast and into Idaho, Utah, Arizona, New Mexico and Mexico … not only that, but this type of storm is not unusual and occurs ever hundred to two hundred years. Four thousand people in California died which was one percent of the population of California … an equivalent number today would be 395,000 people. The automobile had not yet been invented and we were just entering the industrial revolution. The Great Flood of 1862. A must read to gain perspective.
Leeland Stanford was also a very powerful force in California and the USA, It is a very fascinating story. He and his wife established Stanford University in memory of their late son Leeland Stanford Jr with an initial endowment of what today would be a gift in excess of a billion dollars.
I hope you will take the time to read these Wikipedia articles as they are well worth your time. They are factual and not hysterical as we see so frequently today.
First iteration of the Pepperdine presentation will be done by the weekend and then the final editing and tweaking until I give it on the 22nd of September.
I will be the featured artist at the Sedona Renegades Group in their gallery at the Hozho Center, 431 SR 179 Suite 6 in the heart of the gallery district in Sedona. A meet the artist will be held on Friday, September 1st beginning at 5PM … hope to see you there.
Have a beautiful day … smile and live life with gusto … only you can make that choice!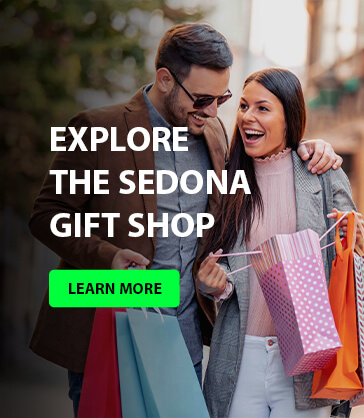 Cheers,
Ted
A bird flies through the sky, and I fly with it. I am in
each pearl of moisture sparkling in the sun. I lie lazy
on the clouds. And I acknowledge my kinship with
each winged thing.
I see all as one, and nothing repels me, as this new
day climbs noiselessly out of the valley of night.
Peace lies over the world and over the world of my soul.
excerpt from On a May Morning by Max Ehrmann
###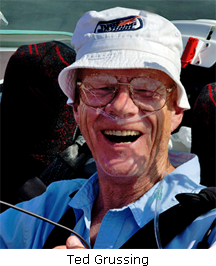 The easiest way to reach Mr. Grussing is by email: ted@tedgrussing.com
In addition to sales of photographs already taken Ted does special shoots for patrons on request and also does air-to-air photography for those who want photographs of their airplanes in flight. All special photographic sessions are billed on an hourly basis.
Ted also does one-on-one workshops for those interested in learning the techniques he uses.  By special arrangement Ted will do one-on-one aerial photography workshops which will include actual photo sessions in the air.
More about Ted Grussing …