By Ted Grussing
… the article on the challenges of cutting large rough gem opal has been published and available in print and online on GIA's website at: http://www.gia.edu/gems-gemology/summer-2016-challenges-cutting-large-gem-opal-rough . In past emails I have written some about this fun event describing the cutting of one of the largest gem opals in the world … and over the past year the tortuous process of writing a peer reviewed article about it … thanks to the editorial staff of Gems & Gemology, those who peer reviewed the article (whoever you are) and my friends who helped me polish my writing to meet the critical demands of this incredible publication … you know who you are … A HUGE THANK YOU!!!
The online article is actually neater than the print version because the editorial staff has included two embedded videos; a look all around at the rough gem material which weighed 3019 carats (5 carats equal 1 gram) and a video I took with my GoPro, head mounted whilst making the initial cut with the 10" diamond blade saw. Kind of a messy procedure, but fun and there are few things I enjoy more than cutting fine gem opal. Also many thanks to Robert Weldon the GIA in house Photographer who did his usual exceptional work in photographing this piece and to my friends Eric Gofreed and Jim Peterson for their fine photography of the action shots while I was cutting and polishing the piece … even got a couple of my own shots in there; camera in one hand and opal in the other.
The opal which weighs 1040 carats is on permanent display in the Carlsbad Campus of GIA.
This article is published 34 years after my first article on opal in Gems & Gemology and if you wish you can download the PDF of that article at: There was no internet then nor were there digital cameras, but the process of cutting and carving opal did not and does not rely on technology like that. The same slurry of Cerium and Tin Oxides put an incredible polish on the stones then and now. Since writing the first article I have worked on more than another hundred pounds of opal … yikes!
Few organizations have ever had such a great impact and influence on any industry as GIA has had; take some time to go through the rest of their website and when you buy a diamond and it has a GIA certificate, you can take it to the bank! They have a great educational program too and their museum has some of the finest gems, specimens, jewelry and carvings in the world. Corky and I have had a long term relationship with GIA and we have met many wonderful people there and through them.
I was going to use a neat shot I took today, but instead will use a photo of a really exceptional ivory carving, reputed to be one of the finest in the world, that we have on loan to GIA; it is on permanent display and all who enter the GIA in Carlsbad see it as they come in.
Cheers, enjoy the article, the photos and video. If you like it, you can tweet, like it, in share, Google+, Pin it, share it, email it or print it out. Also they have a link that will take you to the GIA Gem Encyclopedia where you can learn a lot more about opal.
Ted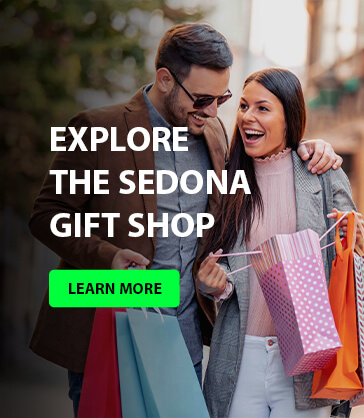 Learn the music of a summer night by the restless wave of the sea, or surrender to the sunlight of an
open country where the illimitable sky at last meets to kiss the sweet, green earth, and stay till the
crimson shafts burn the western world. 
And something will rise in you that is not connected with the tiring routine of your trade – something strange and calm.
— Max Ehrmann
###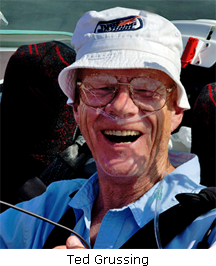 The easiest way to reach Mr. Grussing is by email: ted@tedgrussing.com
In addition to sales of photographs already taken Ted does special shoots for patrons on request and also does air-to-air photography for those who want photographs of their airplanes in flight. All special photographic sessions are billed on an hourly basis.
Ted also does one-on-one workshops for those interested in learning the techniques he uses.  By special arrangement Ted will do one-on-one aerial photography workshops which will include actual photo sessions in the air.
More about Ted Grussing …