By Ted Grussing
… and that is what today was, starting with an espresso with an old friend at The Village Grind early this morning, then to the ponds in Page Springs for a shoot, then to the airport and a beautiful flight followed by some shopping at Basha's, another large espresso, a return shoot at the ponds and finally home to One and a nice outing with her. Maybe a repeat tomorrow? Anyhow, it was fun and a homemade pizza while watching The Trial on Amazon Prime capped the evening.
This is a shot I took while returning to Sedona this afternoon … probably 7500' or so and descending to 6000' on the other side of the runway and a hard crank and bank to enter a left downwind for landing on runway 3 … you can see the number 3  on the runway on the very lower left side of the photo. On the left of the runway is West Sedona and to the right side of the nose and the propeller blade is the Chapel area and uptown. Straight off the nose is Wilson Mountain and above that the San Francisco Peaks. Far left horizon is Sitgreaves Mountain and to the right of it is Kendrick Peak also with snow on it. Mt Elden is just right of the SF Peaks. Just above the propeller tip is the upper reaches of Munds Canyon and the two little lighter green spots is where Munds Park is. Oak Creek Canyon runs on the other side of Wilson Mountain.
Got some neat shots at the ponds too … was going to composite a couple of them in tonight, but decided to leave it a straight photo. Maybe tomorrow?
Have a beautiful day … live it and share a smile with someone … everyone.
Cheers
Ted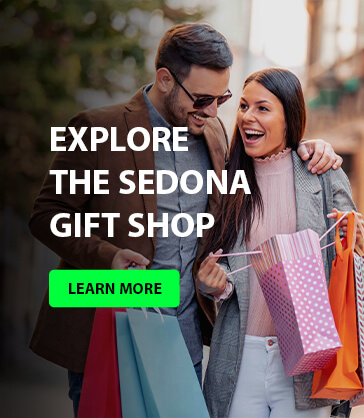 A bird flies through the sky, and I fly with it. I am each pearl of moisture sparkling in the sun.
I lie lazy on the clouds. And I acknowledge my kinship with each winged thing.
I see all as one, and nothing repels me, as this new day climbs noiselessly out of the valley of the night.
Peace lies over the world and over the world of my soul.
— Max Ehrmann
###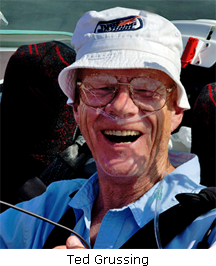 The easiest way to reach Mr. Grussing is by email: ted@tedgrussing.com
In addition to sales of photographs already taken Ted does special shoots for patrons on request and also does air-to-air photography for those who want photographs of their airplanes in flight. All special photographic sessions are billed on an hourly basis.
Ted also does one-on-one workshops for those interested in learning the techniques he uses.  By special arrangement Ted will do one-on-one aerial photography workshops which will include actual photo sessions in the air.
More about Ted Grussing …