By Ted Grussing
I flew this morning and it was just beautiful up there; quite a bit of dust and stuff in the air but the winds were pretty well blowing things out.
USFS is planning on resuming burns again as early as Sunday and hoping that it will vent … that means people downwind get the smoke impact and health issues but they probably do not know where it came from … or it will not vent and we get to breathe all that stuff again. Good for the medical business though.
One just opened a drawer in my gem cutting area and pulled an ivory patience ball out of the drawer and is now batting it all over the house throwing it and then chasing after it … oh well, have only had that one for about forty years. A nice toy for a cat albeit an expensive one … she believes she is worth it though and since she roams the house while I sleep, she can have and enjoy it. :+)
I took this shot on a clear day on the ramp in Page Arizona.  The mountain behind me is Navajo Mountain and off to the left side of the image Lake Powell is shimmering in the brilliance of the Arizona sun. Think Bob flew up there with me that day and after we took off again we took a lot of shots of the Lake and surrounding area. Need to go back up there soon and spend a few days flying the lake and over to Monument Valley. Pretty cool transportation behind me too, but they fly high and fast and don't get the views that we get.
Mary Helsaple is having her studio open to the public this weekend beginning Friday 100 Woodland Drive, Sedona, AZ in the Chapel Area and Saturday I give a workshop on photography … going to be a bit different than the one yesterday … Class room B, Church of the Red Rocks 10 AM.
It is into the weekend, have fun and enjoy those you love … and those you don't … they matter to someone too.
Cheers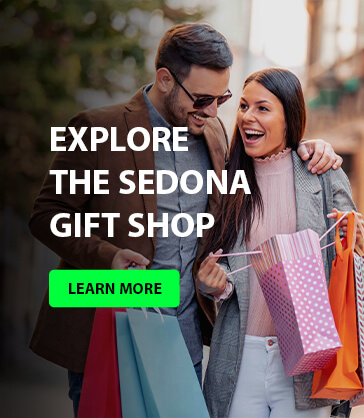 Ted
Sleep sweetly now that the gates of the crimson night are closed,
and leave tomorrow's struggle for tomorrow;
The earth is peaceful, only the stars and still moon are abroad, and they wage no war.
— Max Ehrmann
###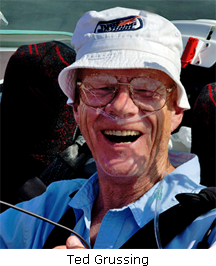 The easiest way to reach Mr. Grussing is by email: ted@tedgrussing.com
In addition to sales of photographs already taken Ted does special shoots for patrons on request and also does air-to-air photography for those who want photographs of their airplanes in flight. All special photographic sessions are billed on an hourly basis.
Ted also does one-on-one workshops for those interested in learning the techniques he uses.  By special arrangement Ted will do one-on-one aerial photography workshops which will include actual photo sessions in the air.
More about Ted Grussing …