By Ted Grussing
… the forever dream of man is flight and all around us, creatures take to flight and put on a display of the beautiful form and positions of body and wings that create dreams for us to live out when we close our eyes. I was fortunate to spend the first 1800 hours over a period of 11 years flying pure sailplanes and flying long cross country flights and also aerobatics … the last 1300 hours over the next 12 years in a motorglider and the engine allowed me to concentrate on photography without the necessity of focusing on keeping the plane in the air … engines can be a help, but certainly not necessary for flight.
Instead of the plans I had for today, friends came over and the bulk of the day and evening were spent in delightful conversation … tomorrow I will do my work, but given the choice of completing tasks or spending time with friends, the latter will always win out. So, it was a fabulous day and many interesting flights relived.
The shot above is of a Franklin's Gull which I took down at Lake Pleasant earlier this year as he was cranking and banking wheeling out for another pass at the cat food we threw in the water for him … they are happy with a much lesser grade of cat food than One!
The photo below is a shot of the Village of Oak Creek from about 11,400′ and looking north towards Sedona proper. The ground in the village averages around 4100′. SR 179 enters the photo at the bottom and heads upward (north) through the village, past Bell Rock on the right of
SR179 and Courthouse Rock to the right of that. The resort golf course is left bottom and ours just above that. It was a fabulous sky and multitudes of cloud canyons to explore.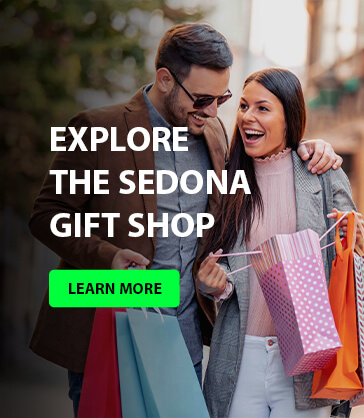 Have a beautiful day … keep breathing and smiling … we are blessed!
Ted
Give me to gladly go
My way
And say
No word of mine own woe;
But let me smile each day.
Give me the strength to do
My task
I ask;
And that I shall not rue
The toiler's grimy mask.
Give one loved hand to me,
And leave
The eve
All undisturbed as we
Our strength of souls retrieve.
And lastly give sweet sleep,
Closed sight,
No fright
That fears will o'er me creep;
And now a sweet goodnight.
— EVENING PRAYER by Max Ehrmann
###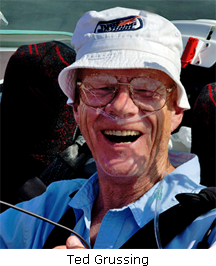 The easiest way to reach Mr. Grussing is by email: ted@tedgrussing.com
In addition to sales of photographs already taken Ted does special shoots for patrons on request and also does air-to-air photography for those who want photographs of their airplanes in flight. All special photographic sessions are billed on an hourly basis.
Ted also does one-on-one workshops for those interested in learning the techniques he uses.  By special arrangement Ted will do one-on-one aerial photography workshops which will include actual photo sessions in the air.
More about Ted Grussing …