By Ted Grussing
… shots of wildlife and in particular water fowl in action transitioning into flight and returning to their watery runways. I love the action and the wild spray of water as webbed feet and wings thrash the surface as they accelerate across the pond and break with the surface and enter the realm of the sky. It is raining heavily now and it is cold. I'm in a semi warm home (still no furnace) and this Canvasback and Ring Neck are hunkered down at the ponds riding the storm out … I like being human.
Much work around here tomorrow … later today and think it may be time for a new furnace. One believes that she is entitled to a consistently warm home and she does rule.
If you get a chance, stop by City hall this afternoon for the meet and greet of artists: 4P to 6P http://www.sedonaaz.gov/Home/Components/News/News/3723/473
Following my "liberal" policy of sharing my work with others you can go to: http://tinyurl.com/TedSharesPhotos and view and download photos I have posted there. Think there are around 1100 photos in the folder. As always, no charge for personal use, but no commercial use without prior permission. If you are an artist and wish to use any of them for subject material a donation would be appreciated … students at one school are paying $10.00 for each use. If there are any photos, you would like in print form I do sell them. Always photo credit is required. Anyhow have fun exploring the archives and enjoy the beauty we experience on this little planet. If you miss any emails you can always find them on https://sedona.biz and I archive everything on my website at: http://tedandcorky.com/wordpress1/
2015 was a good year for my websites; I had just under 10,000 unique visitors, and 206,965 hits. I've started working on brand new designs for both websites and will have the new sites uploaded by the end of this month. In the interim the existing sites are pretty good and more photos and stuff on them. http://tedandcorky.com and http://tedgrussing.com
Time for some rest and get under a warm comforter … the sound of the rain on the roof and skylights is an audio delight.
Cheers
Ted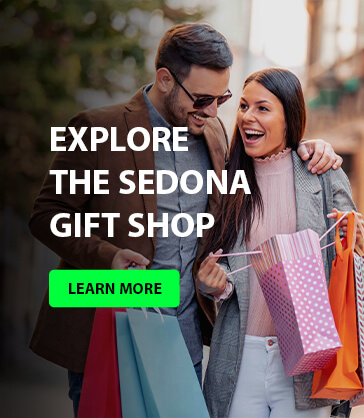 At nightfall,
Though I know I shall sometime no more open my eyes to the night or the day.
I am one who looks at the stars when unchained from the workbench at nightfall.
They are a sign I am not ephemeral, nor you, nor you, whoever you are.
The dawn comes and the dark and the sign sparkling in the brooding night,
forever and forever.
— Max Ehrmann
###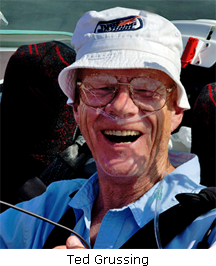 The easiest way to reach Mr. Grussing is by email: ted@tedgrussing.com
In addition to sales of photographs already taken Ted does special shoots for patrons on request and also does air-to-air photography for those who want photographs of their airplanes in flight. All special photographic sessions are billed on an hourly basis.
Ted also does one-on-one workshops for those interested in learning the techniques he uses.  By special arrangement Ted will do one-on-one aerial photography workshops which will include actual photo sessions in the air.
More about Ted Grussing …