By Ted Grussing
… I got this shot of a drake Ringneck climbing out of a fish pond at Bubbling Ponds Fish Hatchery yesterday afternoon. Weekend traffic being what it is, I went the back way through Page Springs to SR 89A and up into Sedona; after the get together at Jim's hangar, I came home the same way and stopped to walk the ponds. Usually the ducks are flying away from me, but this little guy was coming almost right at me and that is a treat! Most of the ducks are long gone to the north and their breeding grounds, but a few are staying behind.
I had a nice flight this morning and although there was that all encompassing haze over the ground as far as you could see, after shooting the peaks, I did drop down to try and get the reflection of the San Francisco Peaks in Rogers Lake which has a fair amount of water in it. I was not able to get the reflection I wanted, but I did get some nice shots … going low trying to get the reflection, the trees look kinda big. I'll send one of them out tomorrow night unless I get a better one tomorrow during the day. Also, I shot the toxic waste water ponds in Jerome and they make me wonder if they glow at night … beautiful in a deadly other-worldly kind of way.
I'm going to try and catch up on emails this week and apologize for my seeming lack of responsiveness to your emails … not intentional, but periodically I get swamped and the correspondence suffers. Keep the faith! I will write.
Have a beautiful day … yes I am back on espresso nearly every morning again … it makes the day go better.
Cheers and keep breathing!
Ted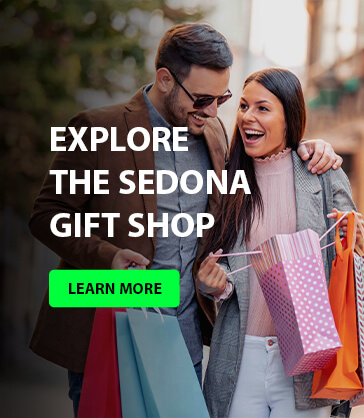 And in this journey over a thousand hills and valleys called life, he is wisest who
is patient where the way is hard, has faith when he does not understand, and carries
into the dark places the light of a cheerful heart.
— Max Ehrmann
###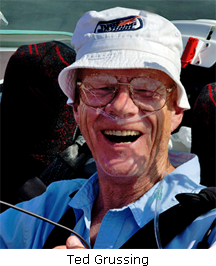 The easiest way to reach Mr. Grussing is by email: ted@tedgrussing.com
In addition to sales of photographs already taken Ted does special shoots for patrons on request and also does air-to-air photography for those who want photographs of their airplanes in flight. All special photographic sessions are billed on an hourly basis.
Ted also does one-on-one workshops for those interested in learning the techniques he uses.  By special arrangement Ted will do one-on-one aerial photography workshops which will include actual photo sessions in the air.
More about Ted Grussing …