By Ted Grussing
… I left home early this morning with the intent of flying and then making it to church after I landed and got the motorglider put away. My church in the sky was bountiful and beckoning with beautiful clouds everywhere and by the time I figured out I should be landing and driving to my land based church, another opportunity presented itself to continue the dance among the clouds flying through canyon after canyon … gentle banks this way and steep banks that way. Although there was no great lift, there was enough that my sink rate was less than 100' per minute and the dance continued to music running through my mind with the glider converting the inner sounds to fluid motion high above earth. I'm still there :+)
I took this shot as I was between cloud layers on one of my many runs from on top to below the lower level of clouds. Cloud base on the first set was only about 8,000' with tops around 9,500'; cloud base for the upper layer was about 12,000 and tops around 14,000'. It was beautiful and when I finally did land my earth based church had dispersed and the chapel in the sky beckoned me back … I stayed on the ground and headed over to New York Bagel, got my breakfast and with two lattes in hand (okay, one until I saw John was back … then two) and we spent an hour or so solving the problems of earth. John will soon be riding a bike to raise money for his favorite charity Rancho Feliz which he has been involved with since nearly the beginning … they do a lot of good and below max's quote I am placing a paragraph that John wrote complete with links to the home site. Help sponsor John and make a pledge.
The rest of the weekend was terrific too and a lot of time spent with friends, a lot of opal cut … it was fun, what can I say.
Monday is well underway and it is shaping up to be a terrific week … still breathing and hoping for a continuation of same.
Cheers … smiles
Ted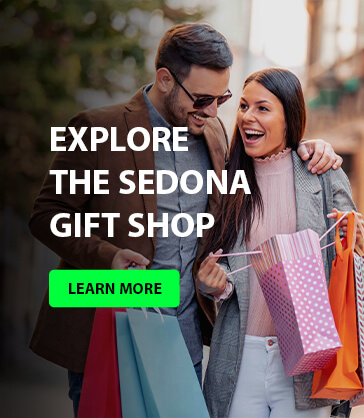 …I yield myself to the thousand enchantments of sky and field and wood,
and play again like a child on the soft green of the earth.
And as the God of the universe has made thee to bloom in tenderness,
so also may my heart be made to bloom again.
— Max Ehrmann 
J.Soderberg/ I have posted before about Rancho Feliz Charitable Foundation– my brothers and sisters in service. And will do again, with an impassioned plea. Rancho was founded 30 years ago by two brothers, Gil Gillenwater and Troy. I got involved the next year when there were 12 biker couples. We started building orphanages, soup kitchens for kids, and help for burn victims and other needs. We built a 43 duplex housing development, designed by environmental architects at ASU, and have done famine relief for the Tarhumara Indians in Copper Canyon, Mexico when a terrible drought and famine were killing thousands. We got 20 tons of corn down to them, and blankets. They had an infant mortality rate of 43% by age one, so we built a maternity center. We built a state of the art day-care center next to our development so poor mothers can leave their children in safety when they go to work. We have built computer-literacy centers, and have done much for education with scholarships. One of our kids has been accepted by an Ivy League university. We have done much more to help on both sides of the border. I have been honored to be Santa Claus down there for 20 years, to kids who have nothing, and to elders at our rest home. (I would be Santa to the kids, then go into the elders home to give a hug and a present to each resident. I went into a private room of a 103 year old lady named Lupita. She had no legs due to diabetes. She looked up, saw me, and started screaming at me to get the hell out. Turned out she thought I was a priest, in my red costume, come to give last rites. She wasn't ready to go.) Some years ago, Gil and Rancho Feliz were nominated and audited, and out of over 400 nominees were found to be the best volunteerism group in Arizona. Unlike big charities, almost everything we raise goes directly to the needy and to our programs. One year, working with Rotary Clubs and Church groups, we fed 50,000 people in one day. That was a hell of a day. The people stood in line in the rain and snow for two days to receive food. Last year, (photos below,) we fed 5,000 of the most destitute people enough food for one week. Many of them were children. I have had 85 year old grandmothers go down on their knees genuflecting, thanking God for a bag of food. We don't just give charity—we try to break the poverty cycle through education and opportunity. Each person needs to turn in 100 plastic bags to receive their food, so the neighborhood gets cleaned up. This October, we will again feed 5,000 enough food for a week. Also, we will fund educational costs, and other programs. To accomplish this, a group of us will ride bicycles, (with no motors on the damned things,) uphill from the Mexican border to Bisbee, Arizona and then back to the border. Some will go much farther. We will invite people to donate, (tax-deductible,) to sponsor our ride. If you all out there in Facebook Land are moved to be part of this effort, please go to www.ranchofeliz.com then click on "Bigger than Borders," then click on my name to donate. I thank you for being part of this service. (5 photos)
###
The easiest way to reach Mr. Grussing is by email: ted@tedgrussing.com
In addition to sales of photographs already taken Ted does special shoots for patrons on request and also does air-to-air photography for those who want photographs of their airplanes in flight. All special photographic sessions are billed on an hourly basis.
Ted also does one-on-one workshops for those interested in learning the techniques he uses.  By special arrangement Ted will do one-on-one aerial photography workshops which will include actual photo sessions in the air.
More about Ted Grussing …