By Ted Grussing
… a popular phrase to describe barriers which limit further ascent and in aviation there is one that applies to all of us who are not instrument rated … there are two basic sets of rules, VFR which is Visual Flight Rules and IFR which is Instrument Flight Rules, although we sometimes substitute "I Follow Roads". So with the exception of wave windows for glider pilots which have to be arranged in advance, the ceiling for VFR pilots is 18,000'MSL (above mean sea level) and all traffic 18,000'and above is IFR and also that is where the fast movers live so not a good idea anyhow.
Eight years ago my friend Bob and I were having a terrific soaring day in Mariah and with engine off we flew a 300km + flight, seldom getting below 15,000'. On the way up to the North Rim we worked an awesome thermal SW of the San Francisco Peaks. Cloud base was something in the neighborhood of 20,000'and it would have been easy to get there were it not for that invisible ceiling that says obey me! For whatever reason I took a shot of the instrument panel whilst we were working the thermal, which at this altitude was very wide and only required a relatively benign bank to stay in it.
So here is the fun part so you know what you are seeing and we were experiencing … outside the cockpit you can see the snowcapped San Francisco peaks off the nose and about a mile below us. The three circular instruments (sometimes referred to as steam gauges) are from left to right airspeed indicator in knots, the one on top is a Borgelt Variometer which is a very sensitive vertical speed indicator … when the light is green you're going up and each tick on the instrument is 2 kts or roughly 200'per minute and it also makes a very happy noise so that you get the audio readout and you can keep your eyes outside the cockpit and know what is going on. The instrument below that is a precision altimeter. To the right of those is the electronic flight instrument system (EFIS). Along the top of the display from left to right you have the indicated airspeed in kts, the magnetic heading and the altitude … yep that is showing we are close to our ceiling and need to quit climbing as we were only 154' below the magic number – oh for a wave window!  
Below the 55 on the left there are two boxes with GS 82kts (ground speed) and TAS 71 kts (true airspeed). The GS is GPS calculated speed and the TAS is calculated by density of the air mass you are flying through; at high altitude the atmosphere is less dense than at lower altitudes so it shows you the actual speed through the air mass and many design limitations of the aircraft are based on true air speed such as flutter issues. At high altitudes your IAS may read say 100 kts, but your true airspeed is likely 130 or more kts which could exceed the design limitations of the aircraft and put you in a world of hurt if you are only paying attention to your indicated speed. Good idea to fly TAS at altitude when high. On the right side of the EFIS you will see a box with +460 which is our climb rate in feet per minute so we had about 20 seconds to bail out of thermal to stay legal. Lower left corner is distance to KSEZ (Sedona airport). The little rectangle display above the EFIS is an average of our vertical speed over a set time period and in this case it is showing 3.36 kts or about 336'per minute. All the engine displays are blanked out because the engine was obviously not running.
On both websites and  I have added PayPal buttons which allow you to buy the calendars using PayPal or any major credit card. I have also put increasing discounts on the calendars the more you buy the lower the cost per calendar. I got the first shipment of calendars today and they are all sold out; next shipment is due to arrive Monday the 19th . Working on the shopping carts for my professional site and the new site and expect to have them operational by the end of the month.
So hope you found the narrative at least a little interesting and informative … time to wrap a nice day … clouds sure looked good today.
Smile and share the joy that is life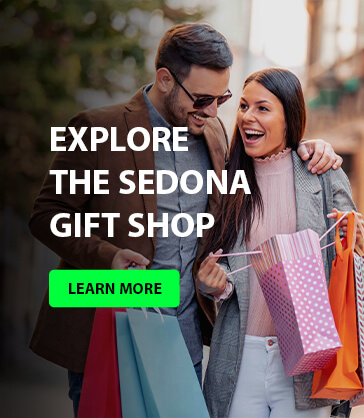 Ted
A bird flies through the sky, and I fly with it. I am each pearl of moisture sparkling in the sun.
I lie lazy on the clouds. And I acknowledge my kinship with each winged thing.
I see all as one, and nothing repels me, as this new day climbs noiselessly out of the valley of the
night.
Peace lies over the world and over the world of my soul.
— Max Ehrmann
###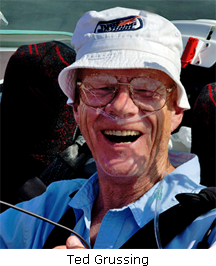 The easiest way to reach Mr. Grussing is by email: ted@tedgrussing.com
In addition to sales of photographs already taken Ted does special shoots for patrons on request and also does air-to-air photography for those who want photographs of their airplanes in flight. All special photographic sessions are billed on an hourly basis.
Ted also does one-on-one workshops for those interested in learning the techniques he uses.  By special arrangement Ted will do one-on-one aerial photography workshops which will include actual photo sessions in the air.
More about Ted Grussing …