By Ted Grussing
I have numerous requests to see the blue chalcedony I have been working on as well as some samples of other work I have done. Just decided to take the shot a little while ago and quickly discovered (again) that white wrapping tissue paper does not make a great backdrop for jewelry … oh well, the wonders of the universe came to my rescue and here is one of the two pieces I have finished. It is a freeform triangular piece and the material is very translucent and the color intense.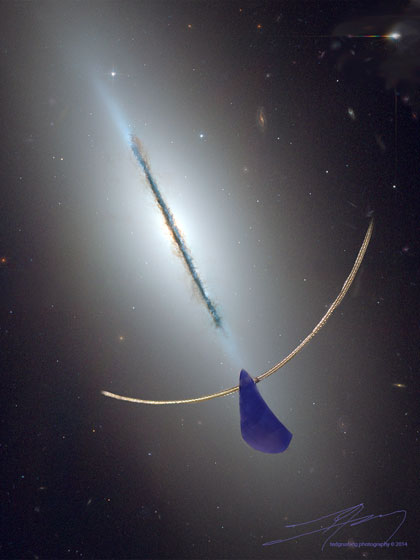 There is very limited production of this AAAA/AAA grade material and one year I got lucky and the gem carver who normally has a lock on all of the top material left a few kilos of it and I got what he left. That was it and so far as I know he continues to buy all the very top grade. While the AA and lower grades are nice and much has good color, they also have more internal impurities and are less translucent which can detract from the finished gem.   So, this piece is destined to be a birthday gift with a delivery date of June 9th which is the same day she joined our family … in 1965. Happy Birthday (early) Jogi.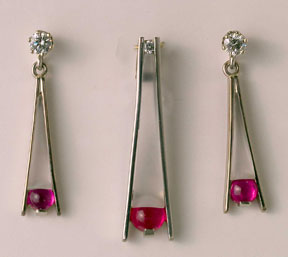 I'm also including an image of one of the very favorite sets I have designed and made. The rubies are cabochons and are facet grade material, but I wanted to make them into cabochons for the design to work the way I wanted. The clear translucent material is natural quartz crystals cut to fit the slot above the rubies and partially cover the top side of the rubies which in some light bleeds the red color into the quartz. They have a light sandblast finish. The frame is 18k white gold and the diamonds are nice accents to complete the pieces. I enjoy working different materials into composites … same with photos I guess. Come to think of it, life is kind of a composite with all the different people and things we get to experience … and to share a smile with. Life is good!
Fun day just completed replete with visits to Walmart, the ponds, visits with friends, walks, sorting negatives (back to that again) and a bunch more. One wants more attention and has pushed the keyboard off the desk three times in the last hour … so time to wrap the day, give her the attention she wants and then get some sleep. Have a truly blessed day and share your joy … if you think you have none, just look in a mirror and smile … are you breathing? Wow! How great is that :+)
Cheers
Ted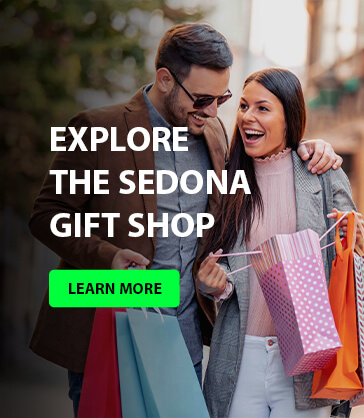 For life holds cheers as well as tears,
Take this old toast from me:
This world a riddle hard you call …
A mess from which you fain would shrink?
Perhaps 'tis wisdom, all in all.
To learn to laugh as well as think.
— Max Ehrmann
###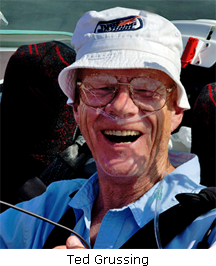 The easiest way to reach Mr. Grussing is by email: ted@tedgrussing.com
In addition to sales of photographs already taken Ted does special shoots for patrons on request and also does air-to-air photography for those who want photographs of their airplanes in flight. All special photographic sessions are billed on an hourly basis.
Ted also does one-on-one workshops for those interested in learning the techniques he uses.  By special arrangement Ted will do one-on-one aerial photography workshops which will include actual photo sessions in the air.
More about Ted Grussing …