By Ted Grussing
… for whatever reason going through photos this evening was one of those very uninspired periods of time … "blah" pretty well says it all. I started with photos I took today and worked my way backwards in the year to find something that spoke to me. Nothing really did, but this shot that I took in January came close to it and is one of those moody shots … a cold January day with snow up on the San Francisco Peaks and the Colorado Plateau and light and shadow everywhere.
The view is from directly south of the airport looking north. The airport is in the lower right quadrant and down the slope from airport mesa is Oak Creek wending its way south to where it joins the Verde river. To the right of the creek, portions of SR 179 are visible along with Hillside and above and to the right is uptown and Munds Canyon heading pretty much on a line up from the airport; Oak Creek Canyon turns left and goes behind Wilson Mountain. To the left of the airport is West Sedona including most of the shopping centers on either side of SR 89A and heading more or less south as it travels from right to left. Behind Thunder Mountain is Long Canyon and on the horizon from left to right there is Kendrick Peak, The San Francisco Peaks and Mt. Elden.
I'm thinking that I did not ingest a proper amount of caffeine this morning … or maybe it was the apple fritter after lunch. Monday is already well underway and methinks it shall be a great day … I have a sticky bun to enjoy with the morning espresso. FYI I do eat quantities of fruit, vegetables and healthy stuff, it is just that the other stuff is so much more fun to think about … is it that great big carrot you ate or the delicious apple fritter that makes your mouth water?
Have a joyful day, smile and give thanks for life, ours and others … keep breathing too.
Cheers,
Ted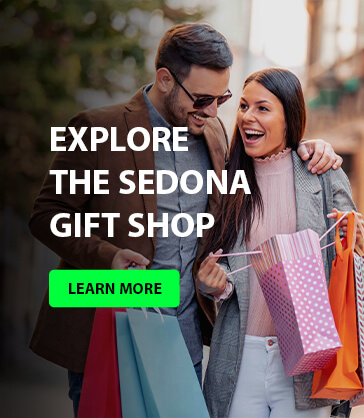 The growing grain and the placid sky have a kind of voice; and though you are
alone, the boundlessness of the universe is with you.
— Max Ehrmann
###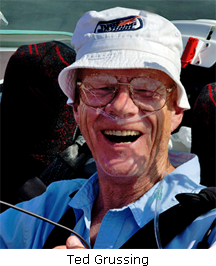 The easiest way to reach Mr. Grussing is by email: ted@tedgrussing.com
In addition to sales of photographs already taken Ted does special shoots for patrons on request and also does air-to-air photography for those who want photographs of their airplanes in flight. All special photographic sessions are billed on an hourly basis.
Ted also does one-on-one workshops for those interested in learning the techniques he uses.  By special arrangement Ted will do one-on-one aerial photography workshops which will include actual photo sessions in the air.
More about Ted Grussing …