By Ted Grussing
… in abundance and always there to be savored and appreciated by all … we live on an incredibly beautiful planet and sometimes get so caught up in the day to day stuff that it is easy to not look out the window or look up at the sky and see that there really is something beyond our homes, gardens and offices … this is planet earth that we get to spend time on and while it cares not whether we are here or not it's a very cool place to be and we should take advantage of every opportunity during our short lifetimes to enjoy it.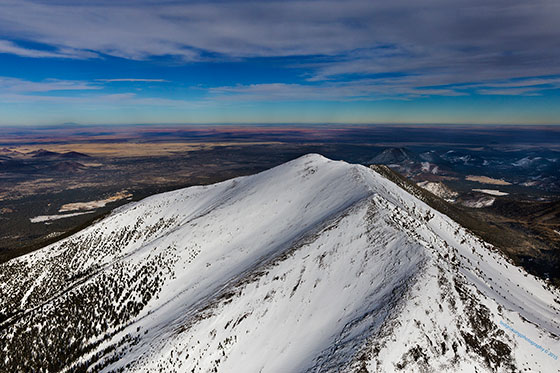 I took this shot Saturday while flying around my favorite mountain peaks … the San Francisco Peaks. The ridgeline in view runs roughly from the gap between Agassiz Peak up to Humphreys Peak and then drops off to the NW. The northwestern section of the Painted Desert  is lit up above and to the left of Humphreys Peak. The peak on the horizon on the left side of the image is Navajo Mountain with its peak at 10,348' MSL is about 125 miles from where I am in this photo … it straddles both Utah and Arizona.  To the immediate right of Humphreys Peak is O'Leary and near the right edge Sunset Crater.  Snow Bowl had lots of skiers and snowboarders on the slopes.
NASA's Goddard Institute for Space Studies qualified its claim that 2014 was the hottest year on record … it turns out that the temperature increase they came up with is  +.02 degree Celsius and the margin of error is +/-  .10 degree Celsius which is five times the measured temperature increase. They now claim that they are only 38% certain that the increase is accurate … in other words it is more likely than not that 2014 was not the hottest year on record. The qualifier was not included in the original press release and only came when others questioned the findings. When a scientist releases a claim like this that creates a firestorm in the media and renews all the doom and gloom scenarios and does not also issue the qualifier that it is more likely than not, that he is wrong, he has committed an act of intellectual dishonesty that calls into question everything else that has gone before. There is a 2011 article in Forbes that is worthy of a read and it discusses the GISS and the two other more noteworthy organizations and the modeling and source data that is used. http://www.forbes.com/sites/larrybell/2011/07/19/nasas-inconvenient-ruse-the-goddard-institute-for-space-studies/  NASA receives all its funding from the federal government.
My favorite studies are the ones that show chocolate, including milk chocolate is good for teeth … more than a few of these have been funded by M&M Mars Candy … I give very high credibility to these reports … who would not believe a study like this
We're into the new week … a return to the air a little later this morning and flight in only mildly smoky skies … the USFS is not burning anything so this is smoke we put into the air ourselves. Still, when you get above it you can see forever and when on the ground if you look up and not horizontal for any long distance it appears to be clear … works for me.
Share a few smiles today and share your joy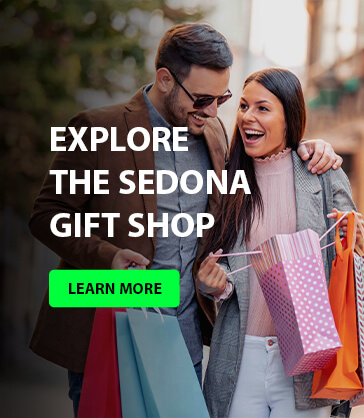 Cheers
Ted
Whatever else you do or forbear;
Impose upon yourself the task of happiness;
And now and then abandon yourself
To the joy of laughter.
— Max Ehrmann
###
The easiest way to reach Mr. Grussing is by email: ted@tedgrussing.com
In addition to sales of photographs already taken Ted does special shoots for patrons on request and also does air-to-air photography for those who want photographs of their airplanes in flight. All special photographic sessions are billed on an hourly basis.
Ted also does one-on-one workshops for those interested in learning the techniques he uses.  By special arrangement Ted will do one-on-one aerial photography workshops which will include actual photo sessions in the air.
More about Ted Grussing …