… a wonderful weekend … bird feeder up and thus feeding the whole food chain has begun … used my new chain saw to clean out a lot of the lower branches in the Pinion Pine in the back … work in the garage … jewelry projects and a lot of photos worked on. Looks like a trip to the Lake is out of the question what with a new storm system approaching this week.
Been taking a bit of a break from wildlife photos and focusing on aerial shots that have been dormant for too long. The photo above was shot when I began about a three mile 45 degree line to enter downwind for landing runway 3 at Sedona … engine off of course. The sun was just slipping behind Mingus Mountain and the last rays caught the tops of many of the red rocks of Sedona, otherwise the valleys were in deep shadow. In the distance, there was a major storm in progress of Payson, Arizona. My line led me through the gap between Long Canyon and Sedona just south of Wilson Mountain. in the shadows to the right of center you can see Airport Mesa plus many of the named rocks are visible. Minutes after this shot, the entire area was cloaked in shadow and night was here.
The photo below was taken another day and looking to the NNE at The Colorado Plateau and an amazing rain cell turned into a rainbow by the setting sun. Storm/rain cells are frequently just a few miles in diameter and they just kinda wander around the plateau … here again we were getting close to sundown and the beautiful long wave lengths of light from the sun was turning the red rocks a more intense shade of color. The San Francisco Peaks are on the horizon to the left of the rainbow and Mt. Elden is partially obscured by the rainbow. Anticipating that I will have these photos uploaded to the store by end of day tomorrow.
Have a beautiful day … think good things, smile and be kind!
Cheers,
Ted
And though age and infirmity overtake
me, and I come not within sight of the castle of my
dreams, teach me still to be thankful for life, and for
time's olden memories that are good and sweet; and
may the evening's twilight find me gentle still.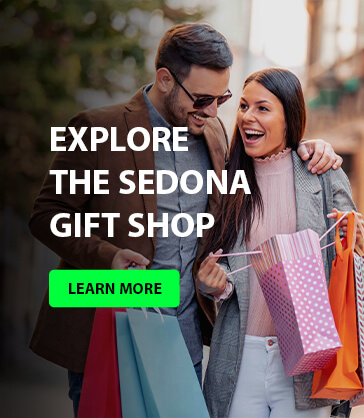 excerpt from A Prayer by Max Ehrmann
###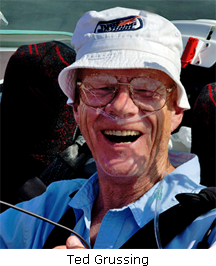 The easiest way to reach Mr. Grussing is by email: ted@tedgrussing.com
In addition to sales of photographs already taken Ted does special shoots for patrons on request and also does air-to-air photography for those who want photographs of their airplanes in flight. All special photographic sessions are billed on an hourly basis.
Ted also does one-on-one workshops for those interested in learning the techniques he uses.  By special arrangement Ted will do one-on-one aerial photography workshops which will include actual photo sessions in the air.
More about Ted Grussing …