By Ted Grussing
Ashes to ashes, dust to dust … just as we return the remains of those we love to the earth and they once again become part of all that is, so too we are seeing the remains of a beautiful forest being scattered across the landscape, flowing across the landscape and then returning to the earth from which it came.  This is a shot which I took just a few seconds after takeoff this morning … probably not more than five or six hundred feet above the airport which is now behind me … perhaps 5400' msl. By the time we reached the village where we live (3.8NM) we were over 8,000' and a few minutes later we were through  10,000' and turning back to the N.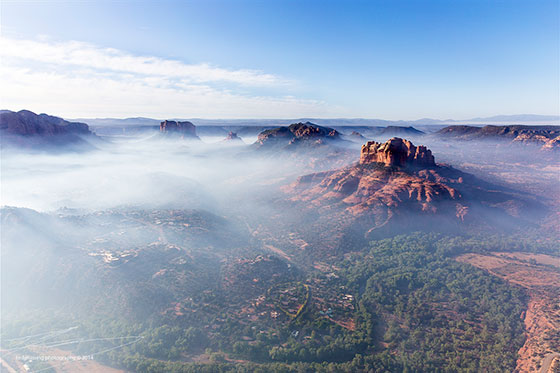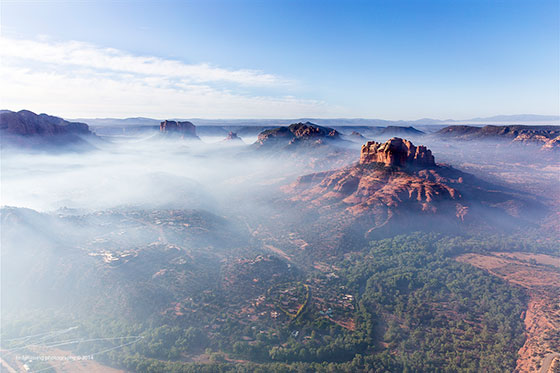 In this photo Cathedral Rock is the near formation and working front to back, right to left there is Castle Rock, Bell Rock, Courthouse Rock and finally Lee Mountain. Above the mesas on the right you can see Camp Verde and the entire Verde Valley inundated in smoke. Oak Creek wends its way SE as it passes through the greenbelt area in the foreground. This was on the first flight with Jordon from the Red Rock News.
By the time Derek and I took off most of this had dispersed and the winds had begun to pick up. We landed with an 80 degree cross wind 11kts gusting to17 kts. We landed on a diagonal to centerline to remove some of the XW component, hit by two gusts which added a few feet up and then greased the landing. Always a fun thing to do. I like his writing style so we do collaborate well (have to have something for him to do – smiles) … and we have a healthy respect for each other's skills with a camera. Also he has scoured every inch of the ground in the canyon pursuing  his favorite area of photography and can relate to everything we see from above. His love is Landscape and mine Aerial, Wildlife and Macro.
I will be sending out emails over the weekend updating the visuals of the fire; introduce you to some of the great guys who are doing the aerial attack on the fire and some more.
Time to put a wrap on the day as I plan to be back up in the air by 6:30A, do some shooting and then down to Falcon Field to finish the annual on the Lambada and then back home.
Check some of Derek's work out at: he also does workshops and is highly regarded … also at: http://www.pbase.com/sedonamemories
I used a bad url for my blog post. It is: http://tedandcorky.com/wordpress1 also on https://sedona.biz and . their current front page is:  . The blog post Derek and I did is at: http://arizonahighways.wordpress.com/2014/05/22/contributors-ted-grussing-derek-von-briesen-get-aerial-view-of-slidefire/ has been getting pretty good play. And always visit my websites at: http://tedandcorky.com and http://tedgrussing.com  Need to update them, but they are still averaging about 15,000 hits per month.
Be safe this Memorial Day Weekend … remember those who have served … those who are not coming back and gave their lives so that we could remain free and the greatest nation ever to grace this earth … we are all Americans and like my Dad I believe that everyone starts off as an inherently good person …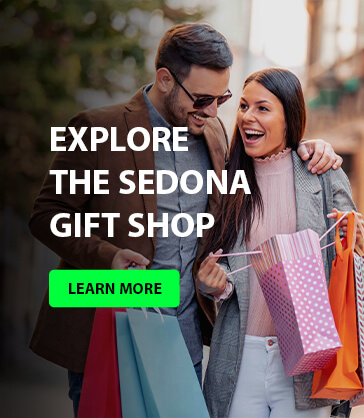 Share your joy … smile
Ted
Hold high your head and be an honest man.
May kindness guide your daily steps
And in each deed and thought let Christ's sweet soul always reflect itself,
And love your fellow men as I love you.
May words unkind and false ne'er pass your lips,
Nor harsh and low ambitions drive you on.
— Max Ehrmann
from Breaking Home Ties
###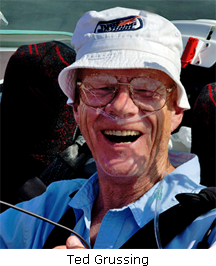 The easiest way to reach Mr. Grussing is by email: ted@tedgrussing.com
In addition to sales of photographs already taken Ted does special shoots for patrons on request and also does air-to-air photography for those who want photographs of their airplanes in flight. All special photographic sessions are billed on an hourly basis.
Ted also does one-on-one workshops for those interested in learning the techniques he uses.  By special arrangement Ted will do one-on-one aerial photography workshops which will include actual photo sessions in the air.
More about Ted Grussing …