By Ted Grussing
… a few days ago I was enjoying watching One in full predator mode … nothing was safe! In this sequence of shots there is a grasshopper on top of the barbeque and if you look closely you can see the grasshopper beginning a leap to avoid the rapidly approaching predator named One … the second shot taken 1/12th of a second later shows One cresting the ledge and reaching for the grasshopper and also the grasshopper happily making its  escape flying up and to the right with wings fully spread and going on to perhaps a gourmet food company where he can be canned and presented to us via Amazon.com at https://www.amazon.com/Newport-Jerky-Company-Edible-Grasshoppers/dp/B01D9452U6/ref=sr_1_5_a_it?ie=UTF8&qid=1502783626&sr=8-5&keywords=chocolate%2Bcovered%2Bgrasshoppers&th=1 … DOUBLE DARE YOU :+)
One will never have to know what happened to her lost meal.
A nice day, breakfast at Wildflower, an afternoon on Watson Lake in high winds and dinner out … must confess that it took a long time to start the new Mercury outboard; I was envisioning a trip to the service shop when my friend asked if I had turned on the engine … whoops, there is a run/off switch and it was in the off position … bleep!
Recently I've had a number of people ask me when and why I started this daily missive, blog or whatever you want to call it. Around 2003, Mary Matalin wrote a book titled "Letters to My Daughters", which our daughter Susan read and she decided to send an email every day to Corky letting her know what transpired in her day … and she did. I then took the idea and decided to send an email out to friends and family to share some of my thoughts and photographs; I started with perhaps 50 or so people on the list and over the years it has grown to something over 2,000 on the daily list, plus forwards, plus reads on www.sedona.biz, https://www.verdenews.com/news/features/blogs/sedona-pathwaysour-daily-journal/ ,www.tedandcorky.com/wordpress1/ and photos at https://www.gatewaytosedona.com/sedona-arizona-information/sedona-photo-gallery/aerial-sedona-photos . So no idea how many actually get/view it every day, but likely something north of 3,000.
As it grew, I bought a subscription to Constant Contacts so that I could get them out in a reasonable time frame. My email server (Network Solutions) has a limit on how many I can send out before they shut me down and that began happening almost weekly. I think it was no more than 100 email addresses per email, no more than 1000 per hour and by January of 2014 I had about 30 separate lists and it was nightmarish trying to keep lists updated and actually find someone. Most of the list is now on Constant Contacts and it is a quick way to get everything out and not get blocked as spam by most servers. Also it is an autonomous list in that people can update their own email addresses, unsubscribe or subscribe without intervention by me. The story of my affinity to the writings of Max Ehrmann is a story for another night.
Have a beautiful day and enjoy the gifts that surround you daily and smile. If you enjoy these emails please share them with others as that is their sole purpose and if you know someone who would like to sign up for these emails, they can do so at: http://tinyurl.com/TedsEmailList
Cheers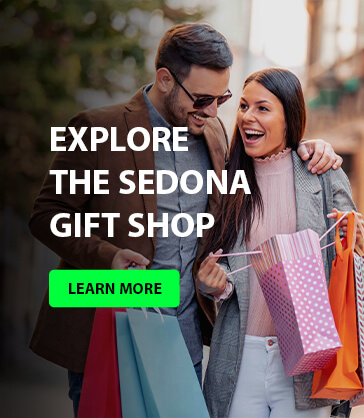 Ted
Give me a few friends who will love me for what I am;
and keep ever burning before my vagrant steps the kindly light of hope.
And though age and infirmity overtake me,  and I come not within
sight of the castle of my dreams, teach me still to be thankful for life;
and for time's olden memories that are good and sweet; and may
the evenings twilight find me gentle still.
— Max Ehrmann
###
The easiest way to reach Mr. Grussing is by email: ted@tedgrussing.com
In addition to sales of photographs already taken Ted does special shoots for patrons on request and also does air-to-air photography for those who want photographs of their airplanes in flight. All special photographic sessions are billed on an hourly basis.
Ted also does one-on-one workshops for those interested in learning the techniques he uses.  By special arrangement Ted will do one-on-one aerial photography workshops which will include actual photo sessions in the air.
More about Ted Grussing …