Music Galore, Star Wars Characters, Snow Globe, and Carolers
Sedona AZ (December 11, 2015) – Just when you thought the holiday fun was ending, there is one more delicious event, the Third Annual Holiday Sweet Stroll at Tlaquepaque Arts & Crafts Village, taking place Saturday December 19, 2015 from 3:00 to 7:00 pm. Bring the kids, friends and the whole family for a full day of tasty holiday treats by participating galleries and shops, awesome in-store discounts, non-stop holiday music (see the line-up below). Star Wars characters and Jedi training, Santa Claus, a giant snow globe, strolling Dickens Carolers, and even the Grinch are all part of the festivities! Admission is free. Consider taking the trolley to and from Tlaquepaque from the Uptown municipal parking lot.
Here is just a sampling of the delectable edibles awaiting you as you stroll into some of the finest world-class galleries and specialty boutiques to be found anywhere. Your grateful Tlaquepaque merchants will be offering: homemade biscotti, organic nuts, homemade eggnog, gourmet chocolates from around the world, cider, holiday cookies, Southwest bread with sweet Southwest honey and jelly, and lots of candies. Look for generous in-store discounts on jewelry, picture frames, and other purchases, and, in some cases, gifts with purchase options, kids gift baskets, even a raffle! There is something for everyone during the Holiday Sweet Stroll. 
Tlaquepaque's courtyards and its intimate walkways will be festooned with magical displays of holiday wonder. And for the youngsters there is much to take part in. Kids will love to hang out with Star Wars characters like Princess Leia, Luke Skywalker and Darth Vader. And who can't use a little Jedi training? Dickens' carolers will stroll through the arts village decked out in period costumes filling the courtyards with favorite seasonal songs. And, of course, Santa will be making his final Tlaquepaque stop of the season. If you time your visit during dinner it's recommended that you make a reservation at one of the Tlaquepaque restaurants.
Holiday Sweet Stroll Entertainment Line-Up
In the Chapel:
Jonathan Levingston on violin, 2:30 to 4:30 pm
Ron Tolson, incredible vocalist, with pianist Bryan Pace, singing traditional holiday music. 5:00 to 7:00 pm. Seating is limited and the space is beautiful!
Patio del Norte
Medowlark: this dynamic duo plays sweet guitar and delicious flute. 4:00 to 7:00 pm.
Patio de la Fuente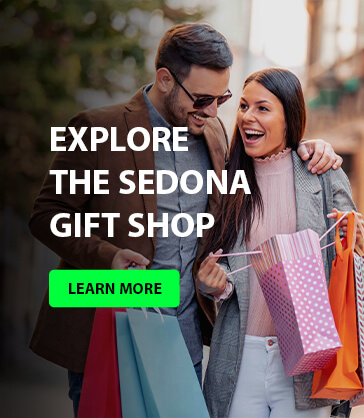 Steve Sanders Trio: 3:30 to 6:30 pm
Patio de las Campanas
Star Wars characters and Jedi training: 3:00 to 5:00 pm
Snow Globe: 3:00 to 7:00 pm
Divom Trio: 4:00 to 7:00 pm
The Grinch: 5:00 to 7:00 pm
Roaming Tlaquepaque:
Dickens Carolers: 3:00 to 7:00 pm
Red RockApella: 3:00 to 4:00 pm
Wendy Lippman, general manager and legacy co-owner of Tlaquepaque, founded by visionary Abe Miller who established the arts village 43 years ago, offers this: "May all your holiday celebrations be safe and may you have a prosperous and healthy New Year from all of us at Tlaquepaque."
Tlaquepaque Arts & Crafts Village is an Arizona and Southwest treasure and for 43 years has delighted visitors the world over. Located at 336 State Route 179 in Sedona, AZ., The Art and Soul of Sedona, Tlaquepaque, is the home to 45 world-class shops, galleries and four premiere restaurants. Open daily from 10:00 am to 5:00 pm. For more information, please contact Tlaquepaque at (928) 282-4838 or visit: www.tlaq.com.