A Dazzling Celebration of Life and Remembrance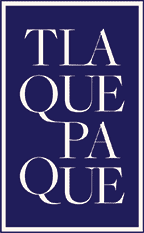 Sedona AZ (October 31, 2019) – It's that time of the season when Sedona's Tlaquepaque Arts and Shopping Village pulls out all the stops to celebrate Mexico's most time-honored tradition, Dia de los Muertos, or Day of the Dead. Set your calendar for Saturday, November 2nd from 4:00 to 8:00 pm, and prepare yourself for an event like no other!
In preparation for Saturday's Day of the Dead, you'll want to head to Tlaquepaque to participate in a heart warming celebration of life and remembrance, the Marigold Mural Project. From Wednesday, October 30th until Saturday, November 2nd, its 26-foot long mural will be available for your painted words and symbols honoring in loved ones no longer with us. Murals from previous years will also be on display for your inspiration in Tlaquepaque North and South. As in years past, the artist Lovejoy will be on hand to guide and help with paints and brushes. "The mural is a moving tribute and a powerful way to remember those precious to us and a wonderful prelude to the Day of the Dead festivities," says Wendy Lippman, general manager and resident partner of Tlaquepaque.
Now in its ninth year, the Day of the Dead is an evening of non-stop fun, Muertos-themed costumes, and over-the-top entertainment. Enjoy high-energy gypsy, world and Latin music, breathtaking fire dancers, aerial artists wrapped in silks, ghoulish stilt walkers, jugglers, face painting for the young and old, sugar skull making for kids, and more… all taking place at the South and North Tlaquepaque venues. And when you get hungry stroll the Mercado for Day of the Dead sweet breads, taquitos, tamales, and check out the many keepsakes from the Day of the Dead vendors. The vibe is electric as night falls. Costumes are definitely encouraged—time to go all out and be seen on the streets of Tlaquepaque!
Tlaquepaque will be aglow with thousands of candles, papier mache katrinas, spectacularly decorated fountains, and beautiful altars to honor loved ones who have passed.  Dia de los Muertos is also a time to reveal sacred cultures and their traditions as they honor their ancestors. New this year is the dance troupe, Danza Azteca Callpulli Tonantzin. The dancers, in spectacular traditional costumery, are comprised of Mexican descendants who share their beautiful ceremonial dances from their Aztec Chichimeca culture and heritage. A special altar will be created featuring the Aztec culture as well. Led by Diego Gil, the group dances "to honor the spirits of the four directions of the universe and the creator principle, which is both masculine and feminine in one."
As in years past, beautiful altars are set up and authentically decorated with offrenda, or special personal offerings. Traditionally, families gather creating special shrines in the home, preparing offrenda and baking pan de muerto, a special Day-of-the-Dead bread, sugar skulls, candles, cempasuchil flowers, papier maché skeletons, and plates with the favorite foods of relatives who have passed. It's all part of preparation for Dia de los Muertos. On that day it is believed that the spirits of the dead consume the essence and the aroma of the foods that are offered. When the spirits depart, the family, friends and neighbors who remain share the food together in celebration. Symbolic offerings of real things and past times that the loved one enjoyed in life are placed on the handmade altar as well. So when you come, bring your offrenda to place on the altars as well.
Day of the Dead admission is free, and there is a free shuttle service running from 3:00 to 8:00 p.m. from two locations: the Uptown municipal parking at 260 Schnebly Road and the Church of Jesus Christ of Latter-Day Saints, located at 160 Mormon Hill Rd, in Sedona. Please consider using both services for your convenience.
Day of the Dead Entertainment Line-Up: Saturday, November 2nd
Danza Azteca Callpulli Tonantzin, 3-5 pm, Patio de las Campanas. Enjoy a glimpse into ancient Aztec Chichimeca culture and tradition with their stunning ceremonial dances. 
Free Sugar Skull Making, view the Aztec Matron Goddess Altar, 3-5 pm, Patio de las Campanas
Foxy Koshka Duo, 3-5 pm, Patio de las Rosas. Take in their mesmerizing vocal harmonies and a warm acoustic sound, with Latin grooves, toe-tappin' Swing, soulful blues and bilingual ballads.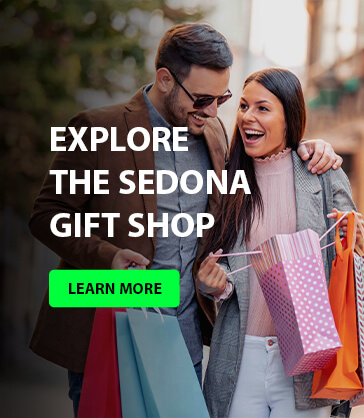 Los Chollas Peligrosas, 3-6 pm, Patio del Norte. This all-female fusion band lets it rip. Enjoy their fiery brand of traditional Mexican and Latin music.
David Merino Duo, 4-8 pm, Tlaquepaque North. With his unique gypsy-style world music sound and mix of Mediterranean influences, David brings it!
Gaetano Frankel Duo and Flamenco Dance performance, 5-7 pm, Patio de las Campanas. Another Tlaquepaque favorite brings to life the musical culture of Spain and Mexico in heart-pounding flamenco numbers.
Eric Miller, 5-8 pm, in the Chapel. This Sedona-favorite virtuoso flamenco guitarist will take you to fantastic places with his versatile traditional and original musical numbers, performed in front of the stunning "Santuario de los Santos" Chapel altar.
Elixer Duo, 5-8pm, Patio de las Rosas.
Urban Electric Trio, 6-8 pm, Patio del Norte. Jaw-dropping performances by this female string trio with their electric violins and non-stop moves.
Circus Farm Fire Show, 7 pm, Calle Independencia. This powerfully dramatic swirl of fire and dancers in choreographed precision, is an enormous crowd pleaser and a perfect way to end the evening. Gather 'round early as the performance area fills up fast.
At Tlaquepaque North be sure to visit the stunning "Our Lady of Guadaloupe" altar and enjoy a spectacular silk aerial performance. And for the kids and young at heart there is dramatic Muertos-themed face painting (for a fee) from 3 to 8 pm in Calle Independencia and Tlaquepaque North. 
The Mercado, 3-8 pm, Calle Independencia. Be sure to stroll the Mercado on the main Calle for special Dia de las Muertos treats, including fabulous Los Muertos salsa and elote churros, burritos, agua frescas, Day-of-the-Dead sweet bread, and hot chocolate. Enjoy delicious taquitos from El Rincon Restaurante in Tlaquepaque, and from Sedona's Tamaliza's, mouth-watering tamales and Mexican sodas. And don't miss the Big Brothers and Big Sisters booth where you can create and make masks and paper flowers.
Home to more than 45 boutique shops and world-class galleries, and five restaurants, Tlaquepaque Arts & Shopping Village, now in its 47th year, is located at 336 State Route 179 in Sedona, Arizona. It is open daily at 10:00 am. For more information call (928) 282-4838, visit: www.tlaq.com.