5th Annual Great Sedona Chili Cook-Off
Sedona AZ (April 27, 2015) – Cinco de Mayo is fast becoming a hugely popular celebration from Mexico and Tlaquepaque Arts & Crafts will be fully decked out to celebrate this historic day in grand style. This year Cinco de Mayo will take place on Saturday, May 2, 2015 from 11 am to 5 pm. The day will be filled with vibrant expressions of Mexican culture including folklorico dancers in dazzling costumes, phenomenal flamenco dancing from South of the Border that brings thunderous applause every time, hot Latin vibes, and the ever-popular roaming Mariachis. Mouth-watering Mexican fare from Tlaquepaque's El Rincon Restaurante Mexicano, will be on hand as well as a special beer garden offered by Oak Creek Brewery and Grill featuring its award-winning brews.
For the fifth straight year Tlaquepaque is also proud to sponsor the Great Sedona Chili Cook-Off as part of the day. Last year hundreds of folks attended and it just gets more popular every year! Prep your buds and vote for the tastiest chili! The Cook-Off will take place from 11 am to 4 pm on Calle Independencia. Admission is $15, children under ten are free. Presented by the Rotary Club of Sedona, funds from the event support a variety of international and local service projects including Rotary International's End Polio Now campaign and the Rotary Club of Sedona's Imagination Library.
Be sure to bring the kids and enjoy over-the-top family fun with traditional pinata breaking and fantasy face painting that will delight every youngster. Admission is free and there will be free trolley shuttle service from the municipal parking lot in Uptown Sedona to and from Tlaquepaque from 10 am to 5 pm.
Cinco de Mayo, which translates as the Fifth of May, honors an event in Mexican history where an ill-equipped Mexican army of 4500 crushed the much larger elite French forces of 8000 at the battle of Puebla. This event ultimately lead to Mexican Independence and it was the last time a country in the Americas was invaded by any other European military force. It is believed that the first celebrations of Cinco de Mayo in the United States dates back to the 1860's starting in California.
Entertainment Schedule and the Great Sedona Chili Cook-Off
Gaetano Mosaico Flamenco, 11 am to 3 pm in Patio Del Norte
These high-energy flamenco dancers give it all with passion and devotion to the art, exciting their audiences to the point of happy exhaustion just watching them perform! Backed by high-spirited musical accompaniment, you'll want to be sure to catch one of their performances.
Ballet Folklorico de Colores,  11 am 1 pm and 3 pm in Plaza de la La Fuente 
Beautiful costumes in swirls of color and charming choreography will delight audiences as these multi-aged, talented dancers express their traditional stories and folklore in dance. Look for the youngest dancers. They are beyond adorable!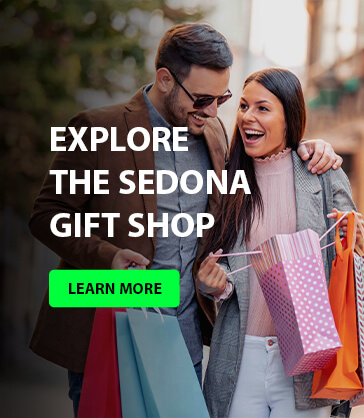 Mariachi La Familia Rojas, 11 am to 3 pm, performing throughout Tlaquepaque,
And for a little nostalgia, enjoy the classic sounds and favorites by the Mariachi La Familia Rojas who will roam the streets of Tlaquepaque. This troupe clearly enjoys performing and they quickly gather crowds as they meander the property.
Ritmo Latino, 12 pm to 4 pm in Patio de Las Camapanas
Tlaquepaque favorite,Ritmo Latino will be on hand with the sensuous sounds of acoustic guitar and saxophone, the sultry rhythms of Latin percussion, and the vocals of Andres Martinez. Don't be surprised if you feel compelled to bust a move or two!
Maestro Drew Bennett and the Vino Rico Quartet, 3 pm to 5 pm  Patio del Norte,
The Spanish Flamenco Guitarist who is a two time Grammy Nomination Entry Artist (in 2007) in categories 'Best New World Artist', and 'Best World Contemporary Album.' Drew Bennett's original style has roots from Spain in Andalucía with the ancient Flamenco art forms; Jaleo, Rumba's, and the mystical Duende.   As a live entertainer Maestro Bennett has a class act Quartet band 'Vino Rico' which combine the Spanish guitar elements with Salsa and Caribbean dance original
Great Sedona Chili Cook-Off, Calle Independencia, 11:00 am  to 4:00 pm (awards ceremony)
This year competing chefs from throughout the Verde Valley have been testing, tasting and prepping for the big day. The Great Sedona Chili Cook-Off will get underway at 11 am and concludes with the 4:00 pm awards ceremony. Come hungry and get ready for some seriously good chili tasting, and vote for your favorite! Participating establishments include: BBQ Barn at Relics, El Rincon Restaurante Mexicano, HP Café, Hog Wild BBQ, L'Auberge Restaurant on Oak Creek, Rene at Tlaquepaque, Schoolhouse Restaurant, Taos Cantina, The Table at Junipine, Vino Di Sedona, and West Side Deli. Competition will be fierce!
Following the tastings awards will be announced, including the People's Choice Award voted on by the hundreds of people that attend, and the Judges Award, chosen by a distinguished panel of chili enthusiasts selected by Rotary Club of Sedona.  The prize for each of these awards is $250 for 1st place, $150 for 2nd place and $100 for 3rd place.  There is also a Best Booth Décor Trophy chosen by a highly qualified judge.  New this year is the El Rincon Challenge.  Demetri Wagner, owner of El Rincon Restaurante Mexicano and past winner of both the People's Choice and Judges Awards, is offering a $500 prize to the restaurant that places first in the People's Choice voting. 
Home to more than 45 shops and galleries and four restaurants, Tlaquepaque, the Art and Soul of Sedona, now in its 42nd year, is located at 336 State Route 179in Sedona, Arizona. It is open daily at 10:00 am. For more information call (928) 282-4838, visit: www.tlaq.com.