Sedona AZ (October 26, 2019) – The Literate Lizard Bookstore is pleased to host three Arizona horror writers for a Day of the Dead Reception Friday, November 1st from 5:30-7pm. Schmooze with authors Michelle Baillargeon, Roman Jackson and Drew Strickland, hear readings from their books, and enjoy some light refreshments at this free event.
Michelle Baillargeon moved from New England to Arizona in 2006. Her first novel, The Lights, tells the tale of Aggie, a woman trapped in the woods overnight due to an accident. After surviving a night filled with strange and creepy lights on the dark trail, she makes it home, only to find the frightening energy has followed her. She will need all her courage to confront this terrifying force and take her house back once and for all.
Blind author Roman Jackson is originally from Houston, Texas and now lives in Phoenix with his wife and four cats. He has just published The Target, the second book in his Amnesia Game Trilogy. In the not-too-distant future the convicted are sent to the world's most dangerous prison, the Gulag, to be fodder for a world starved for entertainment. The 'marks' must retrieve their stolen memories… or die. With an entire world watching the 30th season of The Amnesiac, and an entire prison trying to kill them as their only path to freedom, one such mark is set loose in an attempt for his freedom in a game that has never had a single winner.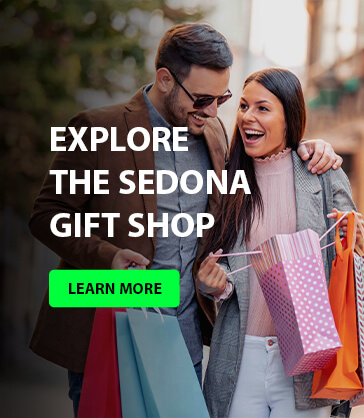 Drew Strickland is also a Texas transplant, now living in Arizona with his wife, family and innumerable animals. He will be presenting three books in his Soulless Wanderers series, set in a post-apocalyptic, zombie-filled world.
The Literate Lizard Bookstore is located at 1575 W. SR89A in West Sedona, between the Chocola Tree and the Cleaner Quicker Car Was. Parking is available in the lot behind the building off Oak Creek Boulevard.