Clarkdale AZ (December 8, 2014) – The 28th Annual Made In Clarkdale Art Show at the Clark Memorial Clubhouse in Clarkdale continues to run until 4pm on December 14th.  The show is open daily, from 9 a.m. – 9 p.m. and features the work of more than 50 local artists and artisans.  Admission is free (except 12/11 & 12/12 evenings) and beer and wine are available for purchase every night.
In addition to the extensive gallery showing, that includes over 280 pieces of original artwork from a variety of media, "Evenings at Made In Clarkdale" continue with the follow events:
On Thursday Dec. 11th & Friday Dec. 12th the evening begins at 6 p.m. with a four flight wine tasting presented by Clarkdale's own Four Eight Wineworks, Arizona's first wine makers co-operative. Cost $5-$15.  At 7:30 p.m. the Red Earth Theatre from Sedona presents The Wild Party (adult themes) a 1926 narrative poem by Joseph Moncure March that is nothing like your garden variety after dinner recital.  Packed with outrageous characters, this 90 minute fast moving story takes you through one night's wild party, complete with a live Jazz combo playing music of the era.  The audience is right in the apartment as the drama unfolds, tapping their toes to the beat of music and the driving rhythm of the story.  Tickets in advance $15, at the door $18, group rates in advance for 10 or more $12 each. Purchase online www.showtix4u.com or call 1-866-967-8167.  All three shows in Sedona SOLD OUT in April – don't miss it this time!
Saturday Dec. 13th from 10 a.m. to 3 p.m. Made In Clarkdale member artists will be in the show gallery demonstrating their craft.  This is a rare opportunity to meet the artists and get a glimpse of their creative process.  Tentatively scheduled to appear are Michael Turner – hot glass, Marsha Foutz on the potter's wheel, Emily Miller – relief sculpture and mixed media, and Doug Ostroski doing Astral Photography on the computer.
Music at Made In Clarkdale takes center stage from 6 p.m. to 9 p.m. on Dec 13th with performances by a unique mix of talented local musicians.  First up is Black Forest Society, the original acoustic duo of Dave Rentz (Percussion) and William Schwab (guitars, vocals) who invite you to take a journey through the deep woods. Next, the music of Cheap Sunglasses – classic rock, blues, variety, and original music by JC-Jack Couchman, Gregory Williams & Tim Myers.  Closing the show is Dave Joslin on the guitar, from country to rock classics, Dave does it all!
Don't worry if you missed the opening, there is still plenty to see and do at this year's Made In Clarkdale Art Show.  For more information and a full show schedule visit www.MadeInClarkdale.org, 'Like Us' at www.Facebook.com/MadeInClarkdale, email: info@MadeInClarkdale.org, or call 928-301-9798.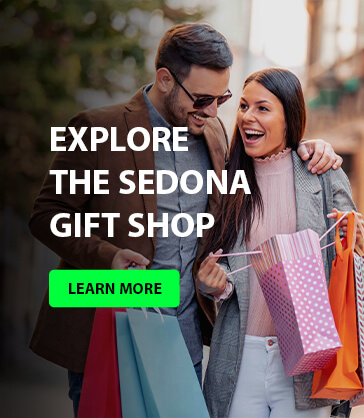 IF YOU GO
What:                    The 28th Annual Made In Clarkdale Art Show
When:                   Continues until Dec. 14th at 4pm
                                Gallery open daily 9am-9pm
Where:                 Clark Memorial Clubhouse
                                9th & Main Street, Clarkdale, AZ
How Much:         Free (except for evening events on 12/11 & 12/12)
More Info:          Evening Entertainment, Beer & Wine for purchase every night
                                Full show schedule at www.MadeInClarkdale.org
                                (928) 301-9798, info@madeinclarkdale.org