Jerome AZ (July 3, 2015) – Renowned designer Tim McClellan, creator of Western Heritage Furniture, challenges fundamentals of popular design by effectively marrying characteristically divergent styles and materials into the harmonious union of this exquisite Presidential Curved Desk, made more extraordinary by three hidden bars, pistol holders, and finger-activated scanners. Built in the old copper mining town of Jerome, Arizona, this desk combines materials representative of the complex variety of reclaimed barnwoods, exotic hardwoods, unique metalwork and Western Heritage style the company has become recognized for worldwide.

This one-of-a-kind impressor is harmonious in the end, but the build itself tells another complex Western Heritage Furniture tale. Chapters include needing to stop and attend another piece during design and construct, having miracle pieces of wood show up at just the right moment, and stopping to hear the history of each element that will combine into this final masterpiece, curved into the front panel of White House design. The main character is quick draw genius mastercraftsman Tim McClellan, who birthed the piece after being approached by his workshop crew upon returning from Ellen's Design Challenge, an Ellen Degeneres' Special which premiered on HGTV in January of 2015.
The finished piece resembles something akin to the Cowboy spirit who created it; rough and tumble in a melting pot of opportunity, until smoothed to a fine working machine. America has the charm of the Cowboy like nowhere else in the world and WHF represents this in their innovative style. Not only are they salvaging buildings, but they are salvaging THE structures that housed the Cowboys' horses, and are doing it in a ghost town where those same cowboys lived, and fought, for the power and freedom of the Wild West. This power and prestige is seen in the grandeur and complex depth of this Presidential Desk.
Designs that usually clash and normally stand autonomous are successfully blended in a flavorful concoction. Rustic Barnwood meets Early American Arts & Crafts, meets hand-dyed and stitched Western leather, meets Modern Tech through finger-activated scanners and remote control, meets an Industrial steel infrastructure in gun-blue patina, and equals furniture nirvana. Details throughout include hand-distressing the leather with rocks, and cutting out seams to allow stitching to lay flush.
Mr. McClellan broke the rules of design intentionally, a pioneer turned outlaw for a greater purpose, and launched his own furniture movement dubbed Western Industrial.
The desk sits majestically in any setting, its bars hidden until accessed through a thumbprint scanner, which has to be operated by a live person, keeping the kids from stealing the whiskey. Once accessed, the precisely engineered mechanism reveals the inner workings and why this piece is aptly named Raising the Bar. Even if you knew of the bars' existence, the thumbprint scanner and keyless remote are hidden in yet another compartment, creating a complexity of strategy multiple layers deep, as are the stories of the selection of wood used in the piece.
The Walnut came from a woman whose husband had passed away. He had personally cut the trees down in West Virginia 40 or 50 years ago, and kept them part of his private stash. His widow had heard about Western Heritage Furniture's devotion to being particular about materials used in each creation, and drove the wood up from her current residence in Phoenix, Arizona. Mr. McClellan felt a personal connection to this Walnut, having grown up in West Virginia himself. Further tying to WHF's patriotic philosophy, "This wood was baby saplings when Christopher Columbus landed in America. Talk about American history."
The Barnwood came out of Camp Verde from an era when its territory was still the Wild West, and the town was just a Fort. It's about 100 years old, or as old as the State of Arizona, and the patina on it is proof of its lengthy weathering from a super dry, sun-baked climate. Mr. McClellan explained, "It's really dynamic texture, called the 'mother's nature fingerprint,' is caused when the extreme climate leaves the grain portions high and sands the pulpwood down."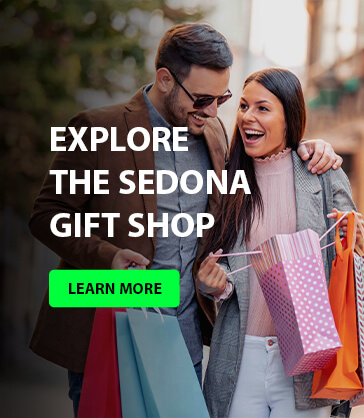 What was the surprise piece? In the middle of the build WHF got a delivery of Cherry, and buried in the center of the pile was the "miracle board." The rare Quilted Cherry piece was 13" wide, 2" thick and 10′ long. Quilting occurs when a tree is distressed enough that it collapses on itself to survive. The result is the quilted pattern of this gorgeous piece used on the main pop up bar. Mr. McClellan feels with most special pieces that come along, it was divinely placed there for this project.
To top off this heavenly feel, the hidden bar, once raised, is capstoned by intricate Colonial style inlays of a rare Mesquite Burl. Burl is the result of a the tree fighting off disease, making this portion of the wood rare and exquisite in its patterning. Hand-selected by Mr. McClellan from wood piles at the Gold King Mine in Jerome, the mesquite was originally sourced from nearby Clarkdale, Arizona, founded in 1912 as a company smelter town by William A. Clark, for his copper mine in Jerome. This is as local and special as wood can be, and adds to the design the air of the original colonies.
This desk represents the biggest and best of everything. Complimented by more than five hidden compartments, the working Presidential Desk transforms into a fully stocked three cabinet bar with dual pistol storage. Accented by hand-stitched leather and ambient lighting throughout, the unique piece has more watering holes than the town of Jerome.
When the deal is signed, watch the bar raise and impress with backlit, polished wood, finished to such smooth perfection you'll feel you're inside a Bentley or custom-made coach. Picture, if you will, the big time wall street banker, perhaps an oil baron, or even a great hunter. If you wish to be make a big impression, this is your piece. Hello major Hollywood players, big time deal sealer, home run sports stars, and Nashville elite!
With the bar raised, from your position of power in the desk chair your view includes room for a 26" flatscreen monitor and has built in Bose speakers. The control panel of this smooth working machine has meticulously hand-forged metal handles, hand-dyed, hand-stitched leather, and the secret compartments holding your remote controls and finger-activated scanner.
When the deal is done, the swipe of a finger literally turns the workday into a celebration of success, and brings an historic concept to modern mechanistic convenience. Picture it now, John Wayne meets Mark Cuban, rugged cowboy meets high rolling banker. Picture it now, you sitting at the helm, and Raising the Bar.
RAFFLE NEWS!!
When Mr. McClellan returned from the Ellen Degeneres' Special show 'Ellen's Design Challenge,' his staff further challenged him to build a piece incorporating all of the elements in all of the pieces he had created on the show, into one masterpiece. He built this Field Desk with hidden compartments as a prototype for the Presidential Desk you will watch being built in Episodes 1&2 of the WHF 'Furniture Build Off!' Watch and Win your very own hand-crafted, one-of-a-kind beauty of a Field Desk! Enter to win on westernheritagefurniture.com. Entries accepted until August 31st 2015 at midnight.