Katie Lee & Diane Sward Rapaport
Sedona AZ (May 12, 2014) – Join two local and legendary favorites, Katie Lee and Diane Sward Rapaport, for an afternoon of personal stories of the Southwest – Saturday, May 17 at 2:00 pm, at The Well Red Coyote bookstore in West Sedona.
Rapaport's new book HOME SWEET JEROME: DEATH AND REBIRTH OF ARIZONA'S RICHEST COPPER MINING CITY relates how the residents of Jerome, Arizona overcame overwhelming odds to make Jerome into a renaissance city that today is visited by more than a million people each year.
"Within a year—grass will grow on the main street of Jerome—Jerome is finished," one mining official said in 1953. A very wealthy city of 15,000 had shrunk to 221 people, 86 of them children. But Jerome was too stubborn to die. It became Arizona's most famous ghost town and a notorious and loveable hippie hideout.
For thirty-two years, author Diane Sward Rapaport was immersed the social and political life of this village of 450 people. "I became privy to the fortunes, misfortunes, dreams and ambitions of a quirky patchwork of rebels, heroes, scoundrels, and artists. I heard preposterous stories: the ten-dollar sale of Main Street in the 1950s; the ghost that lived in a gun; the theft of a large amount of money from the Catholic Church; and several 50-plant pot gardens growing in the mountains." These stories are part of the mesmerizing history of a town that overcame overwhelming odds to become a celebrated art and history destination now visited by a million and a half people each year.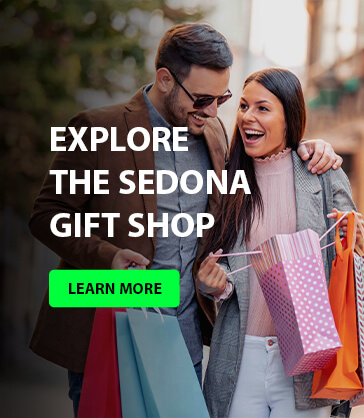 Katie Lee's latest book is THE GHOSTS OF DANDY CROSSING, a love story that takes place at one of the famous places that was drowned by Res Powell and the characters whose lives would irrevocably change.
"[Katie Lee] is our foul-mouthed, lightning-eyed, boot-stomping balladeer, a character Louis L'Amour never could have invented… If you want to know this place, you need to know Katie." ~ Craig Childs, author of HOUSE OF RAIN
Katie Lee has emerged as one of the Southwest's most outspoken environmental activists. Like David Brower and Ed Abbey, she has taken up the torch they left burning when they died, to sing, write and lecture about the importance of preserving and restoring wilderness refuges; the lonesome characters the West still breeds; and the histories of ancient races embedded in its sinuous sandstone canyons. Today, her unwavering commitment to her principles and feisty eloquence are primarily directed at draining Powell Reservoir and letting the Colorado River once again run wild.
"In so many ways, this is a woman who embodies the power and tenacious beauty of the Colorado Plateau. Her spitfire intelligence and redrock resolve provides us with an individual conscience that we would do well to adopt.  Katie Lee is a joyful raconteur, a woman with grit, grace and humor.  She is not afraid to laugh and tease, cajole and flirt, cuss, rant, howl, sing and cry.  Katie Lee is the desert's lover. Her voice is a torch in the wilderness." ~ Terry Tempest Williams, author of WHEN WOMEN WERE BIRDS
The Well Red Coyote is located at 3190 W. Highway 89A, at the corner of 89A and Dry Creek Road.  For more information, call 282-2284 or go to www.wellredcoyote.com.